Western Digital showed new smart video solutions at Intersec Dubai
February, 2023
Western Digital showed new smart video solutions at Intersec Dubai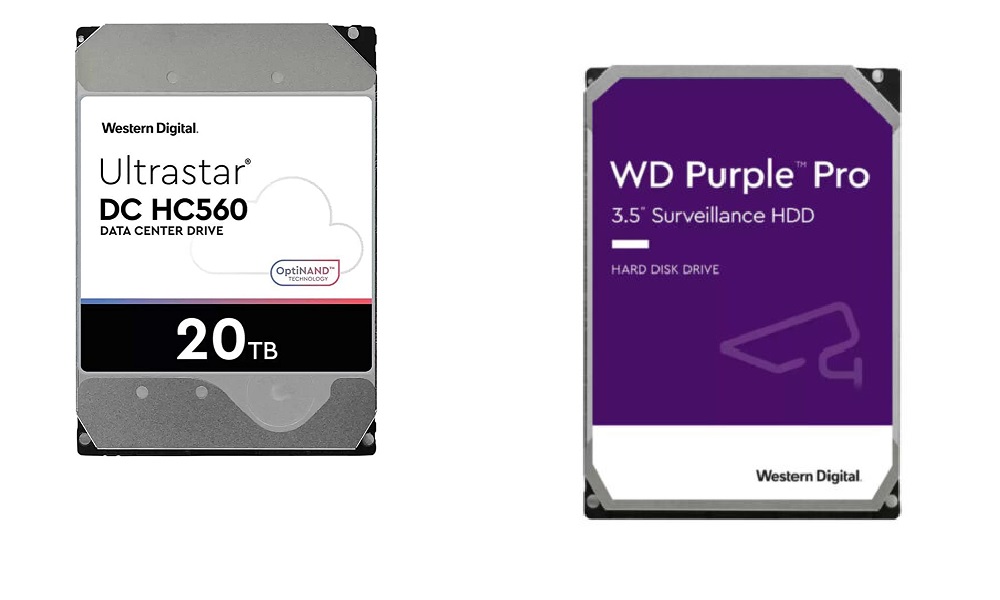 Western Digital showed its latest in smart video solutions at Intersec Dubai that took place in January 2023. Visitors could see innovations in high-capacity, high-performance storage solutions for advanced, AI-enabled, always-on smart video recorders, appliances, and servers.
Debuting live, the company's new hard disk drives (HDDs) are loaded with new technologies, including OptiNAND technology, energy-assisted PMR ( ePMR ), triple-stage actuator (TSA) and HelioSeal that deliver the industry's highest CMR areal density at 2.2TB per platter, resulting in 22TB CMR HDDs for its customers. Additionally, one of the new technology innovations in the Western Digital 22TB Ultrastar HDD is a feature uniquely enabled by OptiNAND that combines the performance of write cache enabled (WCE) mode and the data protection of write cache disabled (WCD) mode.
On display there were Western Digital's new 22TB range of WD Purple hard disk drives (HDDs), engineered specifically for smart video. It includes three product solutions: WD Purple Pro HDD, WD Purple HDD and WD Purple microSD card. These devices bring reliable, surveillance-class storage that has been tested for compatibility in a wide range of smart video systems. WD Purple Pro drives are optimized to handle up to 64 single-stream 1 HD cameras as well as many of the latest smart cameras that transmit multiple streams. They offer high reliability with a MTBF of up to 2.5 million hours 2 for advanced smart video solutions that operate in 24/7 environments.
The company showcased its industry-leading Ultrastar DC HC570 22TB CMR hard drives to support cloud service providers (CSPs), video surveillance as a service (VSaaS) providers, telcos and system integrators. Visitors to the Western Digital stand could see a live demonstration of its storage platform system, the Ultrastar Data102, addressing the demanding storage needs of large enterprise customers, storage OEMs, cloud service providers, as well as resellers/integrators requiring dense, shared HDD. With unique IsoVibe and ArcticFlow technologies for a cool reliable operation, the Data102 provides up to 2.2PB 3 of raw storage in 4U using the company's 22TB CMR HDDs in a compact and efficient form factor.
The new Western Digital HDDs come in high capacities and offer high performance, but unfortunately, they can fail just like any other storage media. Recovering data from a damaged HDDs is a complex process that requires advanced software and hardware tools so the WD HDD owners will need to contact a professional data recovery services provider. ACE Data Recovery engineers have decades of experience in recover external hard drive of all makes and models, including WD hard drives. ACEs are ready to help the Western Digital HDD owners with their data recovery needs.