Western Digital Reveals Black SN850 High-End NVMe SSD
December, 2021
Western Digital Reveals Black SN850 High-End NVMe SSD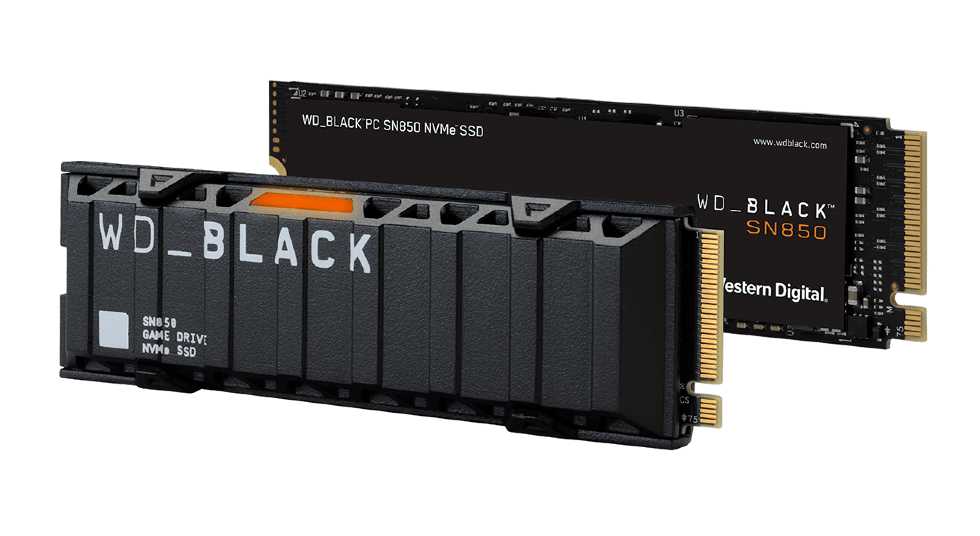 The Western Digital Black SN850 M.2 NVMe SSD is a PCIe 4.0 drive with some serious performance specs. It is aimed at the true top of the market, and is designed to compete against the Samsung 980 PRO and a multitude of more recent arrivals mostly based around the Phison E18 SSD controller. With a robust design and major improvements to nCache 4.0, WD's Black SN850 SSD can be considered one of the most responsive drives. The drive is available in capacities of 500GB, 1TB, and 2TB, and there are models with a heatsink and RGB lighting.
With peak sequential performance up to 7/5.3 GBps of sequential read/write throughput and upwards of 1,000,000/720,000 random read/write IOPS, the WD Black SN850 SSD delivers top-tier performance over the PCIe 4.0 x4 NVMe 1.4 interface. To reach this level of performance, Western Digital has introduced the second generation of their in-house NVMe SSD controller design.
The WD Black SN850 SSD features a revamped SLC caching implementation, nCache 4.0. It comes with a hybrid SLC caching that's similar to Samsung's TurboWrite but larger in capacity. The WD Black SN850 SSD comes equipped with plenty of mechanisms to ensure user data is safe on the flash. Western Digital backs the Black SN850 SSD with a five-year warranty and rates it to endure up to 300 TB of writes per 500GB of capacity, or up to 1.2TB writes on the 2TB model.
The WD Black SN850 SSDs are a great choice for gamers and enthusiasts looking for top-tier, quality storage, but they are also can make critical user files inaccessible. If that happens, the owners of the WD Black SN850 SSDs will need to contact a professional SSD data recovery services provider to get their irreplaceable files back. ACE Data Recovery has been providing high-quality data recovery services for more than 35 years and can boast of one of the highest success rate in the industry 98%. ACE Data Recovery engineers are ready to help the WD Black SN850 SSD owners with their data recovery needs.