Toshiba Announces 6TB HDDs for Surveillance Applications
December, 2019
Toshiba Announces 6TB HDDs for Surveillance Applications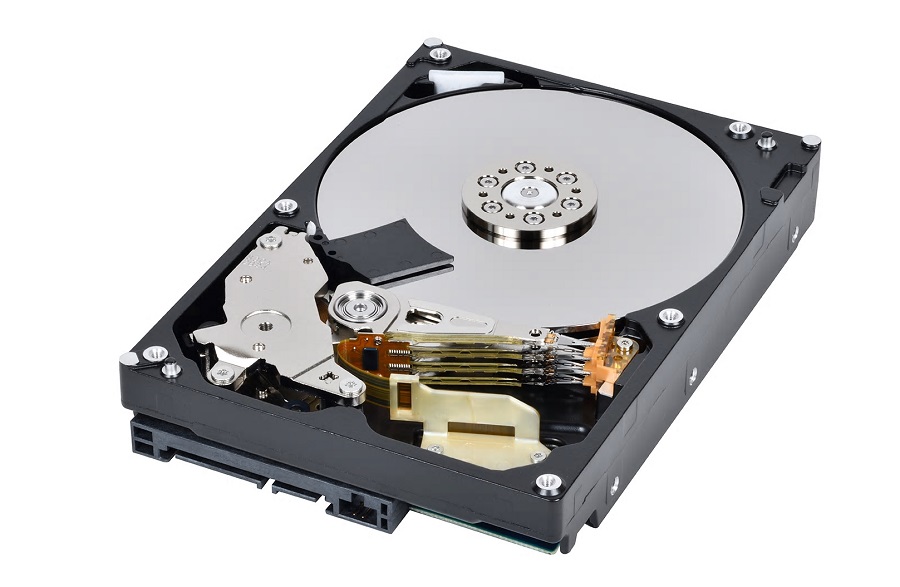 Toshiba has introduced a new line of energy-efficient hard drives for surveillance applications. The new DT02-V series HDDs will support up to 32 HD streams and offer capacities of up to 6 TB. The company says that the key advantage that the new drives will provide over its direct predecessor MD04ABA-V Series is improved reliability because the new series uses the latest magnetic recording technologies to achieve high areal density.
Toshiba's DT02-V family of 3.5-inch hard drives will include models with 2 TB, 4 TB, and 6 TB capacities featuring a 5400 RPM spindle speed, a 128 MB cache buffer, and a SATA 6 Gbps interface. Being aimed at digital video recorder (DVR) and network video recorder (NVR) platforms applications, the DT02-V HDDs support a variety of enhancements, such as ability to record data from up to 32 cameras simultaneously as well as being rated to run 24/7 – including in multi-drive environments.
Toshiba expects its DT02-V hard drives to offer up to 185 MB/s sustained sequential data transfer speeds. As for reliability, they are rated for up to 180 TB per year workload, 600,000 load/unload cycles, and one million hours MTBF, which is significantly below ratings of enterprise-grade hard drives, but is in line with other HDDs for surveillance applications. The new HDD drives offer higher performance at a lower level of power consumption.
The company is already sampling the 4 TB model of the new HDDs, while samples of 6 TB drives are due in January, and samples of 2 TB SKUs are expected to be available in March. It is unclear when the manufacturer plans to start volume sales of the new hard drives, but it is safe to say that this should happen in 2020.
The demand for HDDs for surveillance applications is expected to grow in the coming years so Toshiba considers them as a very important market for the company. The new Toshiba DT02-V Series hard drives for surveillance applications will offer an improved reliability for high-resolution surveillance video streams but like all storage media, they may experience physical and logical failures which can result in critical video files inaccessibility.
To get their irreplaceable video files back, owners of Toshiba DT02-V HDDs will need to seek for professional data recovery services. ACE Data Recovery has the highest success rate in the industry when it comes to restoring data from failed HDD of all makes and models and will gladly help the DT02-V HDD owners recover their critical data.