Synology launched DiskStation DS220j, an Entry-Level 2-Bay NAS
April, 2020
Synology launched DiskStation DS220j, an Entry-Level 2-Bay NAS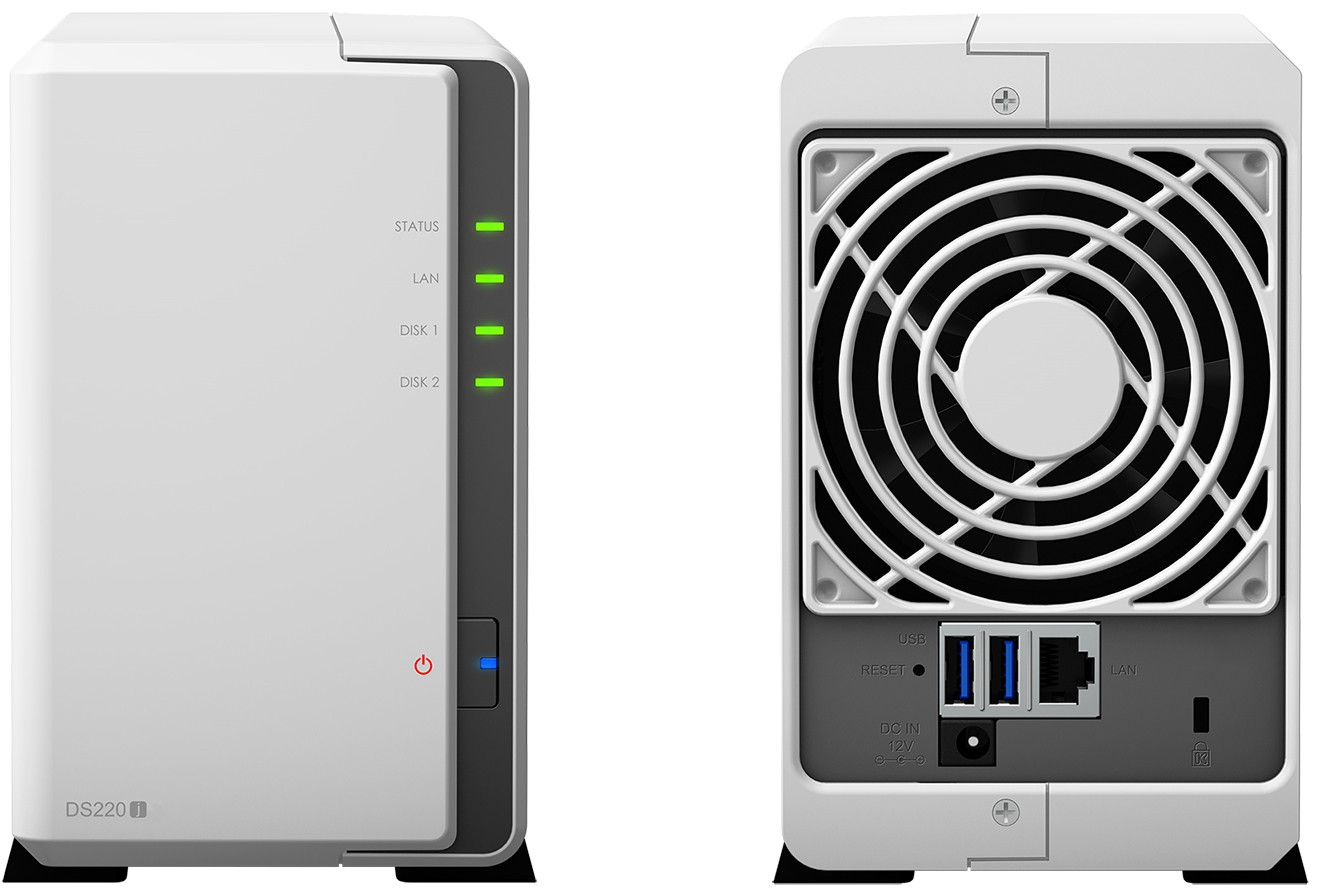 Synology has announced the launch of its latest entry-level 2-bay network attached storage enclosure. The DiskStation DS220j is a cost-effective and easy to use personal cloud designed for storage of photos, videos and documents for home users. Synology's latest NAS can store up to 32 TB of data using modern hard drives, from which it can stream media, automatically backup data, and offers web-based access, covering all of the bases for an inexpensive NAS device.
The Synology DiskStation DS220j is based on Realtek's quad-core RTD1296 system-on-chip, which is paired with 512 MB of DDR4 RAM. The NAS has two 3.5-inch bays (which can also house 2.5-inch devices), one GbE port, and two USB 3.0 Type-A ports. This new consumer NAS from Synology is powered by its 64-bit, 4-core 1.4 GHz CPU, quoted to deliver over 112MB/s in both reads and writes.
The Synology DiskStation DS220j uses the company's Hybrid RAID (SHR). This automated RAID management system allows users to create and expand storage volumes, and gives them the option to migrate RAID types without requiring details on the RAID setup. Moreover, it offers users 1-disk redundancy to protect data during drive failures.
The DiskStation DS220j can be accessed locally from PCs running Linux, macOS, or Windows, and it also supports automatic backup functionality, such as Apple's Time Machine. Also, the Synology DiskStation Manager software supports various networking protocols, such as FTP, SMB2, SMB3 (encrypted), AFP, NFS, and WebDAV, so the data can be accessed from everywhere assuming.
New HDDs can be installed on the fly via Storage Manager and a simple setup wizard helps with initial installation. Automatic backup of content from mobile devices can be easily configured, the personal photo management app, Synology Moments, allows users to access their entire photo collection from mobile devices on the go while freeing up valuable storage space on the mobile device.
With support for Synology Drive app, DiskStation DS220j users can create their own personal cloud for multi-version backups of computers and provides a platform to synchronize and share content with other people across devices. No additional costs are incurred by using the Synology Drive app since the public cloud is subscription-free.
The new Synology DiskStation DS220j will make a good option for computer users who fill be able to store there more data and share it with more people. But just like any other storage device, the DiskStation DS220j can fall victim to logical and physical failures, making critical user files inaccessible. In such a situation, they will need to contact a professional data recovery providers like ACE Data Recovery team. ACEs can successfully recover different types of storage media and will gladly help the DiskStation DS220j owners with their data recovery needs.