Synology J series Recovery - RAID NAS Data Recovery
Synology J series recovery - RAID Data Data Recovery
ACE Data Recovery, #1 provider of qualified file recovery services in the industry, offers reliable and affordable solution for the A-grade Synology J series NAS recovery. Both home-based businesses and individual users seeking a sure way to retrieve sensitive data from failed Synology J series NASs, may get professional assistance from a team of qualified experts hired from all around the world.
Synology network attached storages are known all around the world as reliable platforms for safe and comfortable network administrating. These days many small and large business owners use the advantage of NASs. And there are at least two good reasons for that. First of all, network attached storages ensure 24/7 access to data storage devices linked together in a network. The second reason is, both NAS and SAN drives become more affordable every year, particularly with respect to iSCSI SANs that use Ethernet instead of FC networks.
Synology J series data recovery process: how it works for our clients
1.

YOU BRING

Bring or ship your failed storage media to our office for a free diagnostic evaluation.
2.

YOU APPROVE

Receive and approve an all-inclusive quote, so we can start the process immediately.
3.

WE RECOVER

Give us few days to recover your data and to copy it to a free return media.
4.

WE DELIVER

Get your data back, copy it to your computer and benefit from our free post-recovery support.
Free external hard drive or usb flash with each
completed
recovery
Depending on the requirements, Synology NASs can be used as NAS or SAN drives, which makes them an optimal choice for small, middle and large companies. As for Synology J series NASs, they are perfect for small businesses and home-based networks. Compact and powerful, they make large data processing and backup easy and comfy.
To organize the storage space Synology NASs use unique tools: volumes and disk groups. In brief, volumes is nothing but the basic storage space used to keep and processed data. built of. In turn, disk space can be considered as a several hard drives working as a single unit.
Our Experts are Ready to Recover Data from Your Failed Synology J series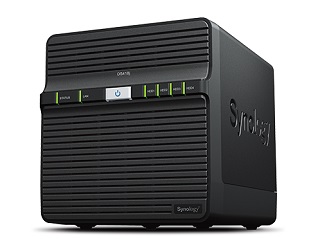 In addition, Synology NASs feature a proprietary RAID configuration known as Synology Hybrid RAID (SHR). It allows to extend the files storage and deploy volumes with maximum comfort and ease.
Synology J series NAS drives use RAID arrays to process and store data, whilst some Synology drives intended for large corporations use storage pools. In opposite to traditional RAID, a storage pool allows the use of different hard drives in a bundle. That makes pools perfect for users combining various data storage devices in order to improve performance and info safety.
In spite of the fact that Synology J series NASs are both powerful and reliable, that doesn't mean they can't fail. Featuring RAID technology, Synology drives share the same pros and cons with traditional RAID arrays. That means, in case of a drive failure, the professional assistance is required to save critical data from corruption and permanent loss.
Synology J series data recovery: ACE Data Recovery experts can retrieve intact files back
In case In case of a serious Synology J series NAS failure feel free to call on ACE Data Recovery. The company has plenty of unique solutions developed onsite to close the case and get all intact files back for the unbeatable price>.