Solidigm Announces P41 Plus SSD
September, 2022
Solidigm Announces P41 Plus SSD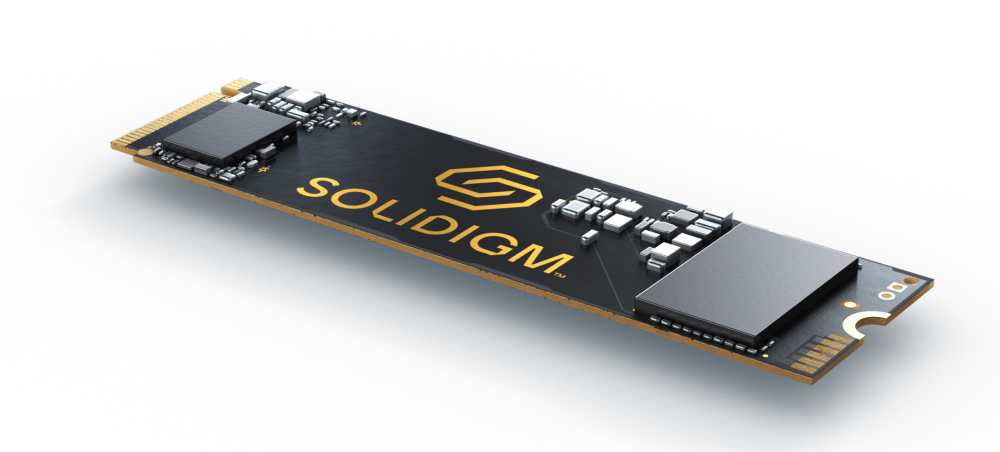 Solidigm, Intel's former SSD division acquired by SK Hynix, has announced its first new family of solid-state drives for client PCs, the Solidigm P41 Plus. Although peak performance of Solidigm's P41 Plus SSD drives is lower when compared to higher-end models, they promise to offer consistently high performance, which implies a great user experience.
The P41 Plus SSD is the successor to Intel 660p SSD, the company's second-generation QLC-based SSD. It's a PCIe 4.0 x4 QLC SSD that is based around what is now Solidigm's 144L QLC NAND and Silicon Motion's SM2269XT controller. Increasingly typical for budget QLC drives, the Solidigm P41 Plus features a DRAMless design, so it relies on Host Memory Buffer (HMB) to store the translation tables. The new SSD drive comes in 512GB, 1TB, and 2GB configurations as well as in M.2-2280, M.2-2242, and M.2-2230 form-factors, although the smaller drives (in M.2-2230 and M.2-2242 form-factors) are only available to OEM customers.
As to the performance, Solidigm rates its P41 Plus SSD for a sequential read speed of up to 4125 MB/s and sequential write speed of up to 3325 MB/s. A random read speed is claimed to be up to 390K IOPS, and a random read speed is said to be up to 540K IOPS.
Another key feature of the Solidigm P41 Plus SSD is the company's Synergy software that improves random read and write performance when the SSD is getting filled up with data by monitoring usage patterns, identifying high-priority data, and moving frequently used data to the cache. Synergy is comprised of their storage driver, as well as a separate storage tool that offers SSD drive health monitoring. Users have to download and install Solidigm Synergy software suite separately.
The Solidigm P41 Plus is a budget-friendly PCIe 4.0 SSD designed for a range of applications such as everyday productivity, content creation, and some gaming so it can be a good choice for general consumers looking for an affordable, everyday-use drive. But, unfortunately, the Solidigm P41 Plus SSD are also vulnerable to some defects like abrupt power loss, magnetic fields and electric charges, which can lead to data loss. Then the Solidigm P41 Plus SSD owners will need to contact a professional data recovery services provider to get their irreplaceable files back.
ACE Data Recovery leads all competitors in its ability to recover SSD drives and can boast of one of the highest success rates in the industry – 98%. ACE Data Recovery engineers are ready to help the owners of the Solidigm P41 Plus SSDs with their data recovery needs.