SK Hynix rebrands acquired Intel SSD business as Solidigm
January, 2022
SK Hynix rebrands acquired Intel SSD business as Solidigm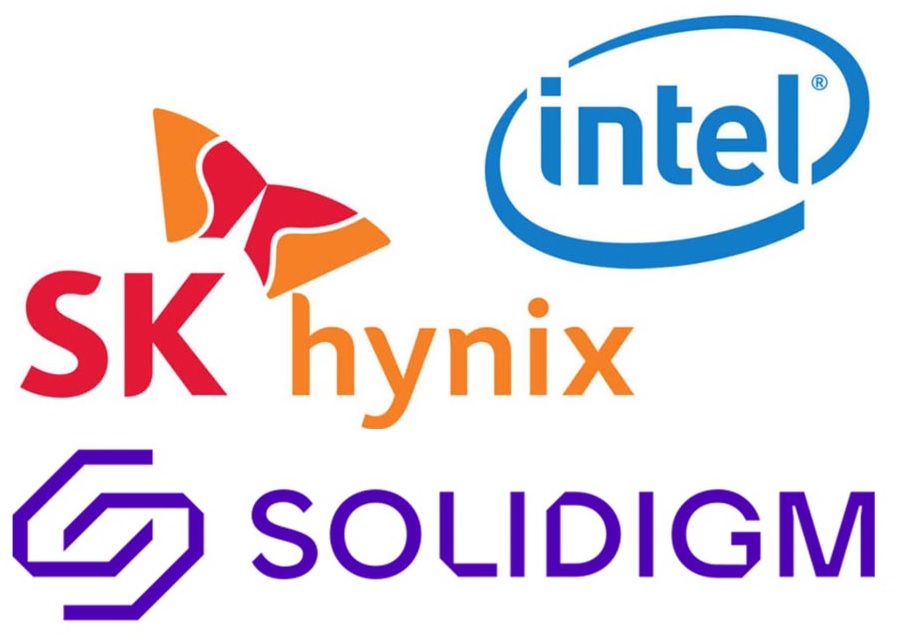 Intel announced that it has closed the first phase of the sale of its SSD and NAND businesses to SK Hynix SSD and has now received the initial $7 billion tranche to seal the deal. This is only the first phase of a 2-stage transaction. The first phase of the sale includes transferring Intel's Dalian fab in China, some employees, and certain IP pertaining to NAND-based SSDs to SK Hynix.
In the second phase, SK Hynix will pay Intel $2 billion around March 2025 to complete the deal and get IP related to the manufacture and design of NAND flash wafers, R&D employees for NAND flash wafers, the Dalian facility workforce, and the other associated tangible and intangible assets.
SK Hynix also announced it will be rebranding its acquired Intel SSD business as Solidigm with Intel's ex-non-volatile products boss Rob Crooke as its CEO. The company will be headquartered in San Jose, California and will manage product development, manufacturing, and sales of its SSD products separate from SK Hynix's NAND products. Lee Seok-hee, president and co-CEO of SK Hynix, will serve as the company's executive chairman. All of Intel's existing SSD storage products will now be manufactured and sold under the Solidigm banner. Intel will retain its 3D XPoint technology that powers its Optane products.
According to its website there are a dozen Solidigm data center SSD products, organized into three product groups, and just two client SSD products. A look at the table of products suggests that the company needs to roll out its 144-later technology further across its D7, D5, and D3 products as well as extending its PCIe 4.0 capabilities. We would expect it to be developing greater-than-144-layer products, technology, particularly as SK Hynix is already developing 176-layer products, such as its Platinum P41 PCIe Gen 4.0 gaming SSD. We would also expect Solidigm to have PCIe Gen 5.0 interface technology under development.
ACE Data Recovery team is looking forward to see future Solidigm SSDs and is ready to help their owners with their data recovery needs.