Seagate Launches New One Touch External SSD (2021)
January, 2022
Seagate Launches New One Touch External SSD (2021)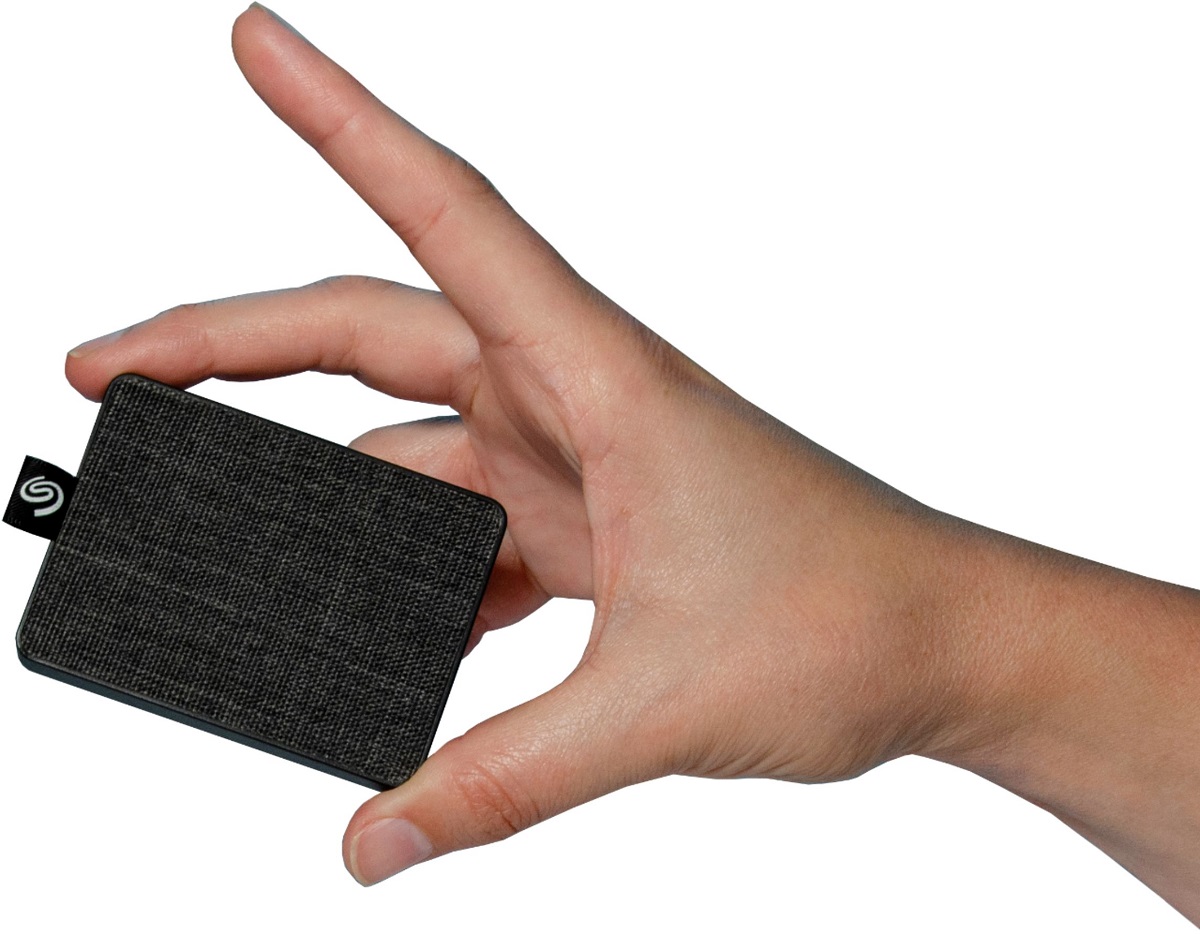 The Seagate One Touch is a tiny portable SSD with official dimensions of 2.76 inches x 1.97 inches x 0.42 inches. Weighing 43g, this fast external solid-state drive is small enough to fit inside your hand. The Seagate One Touch SSD looks reasonably sleek and stylish and is available in 500GB, 1TB, and 2TB capacities in a black, blue, or silver finish.
Users get both USB Type-C and Type-A cables for out-of-the-box compatibility with Windows, Mac, and Android devices, and using the drive is very straightforward on all three platforms. You can start using the One Touch SSD drive straight away as soon as it's connected, but Seagate also provides its own software for backup purposes if you need it.
Seagate promises a maximum transfer speed of up to 1,030 MB/s, though when you're actually using the drive it's unlikely that you'll see speeds like that. It's worth noting that the very latest USB 3.2 Gen 2 standard is supported here, which means it should outpace many other older drives – assuming the computer or smartphone you're using also supports USB 3.2 Gen 2 as well. And although this SSD is not quite the fastest contender on the market, when it comes to transferring large files, users will get the same experience from this drive as from a rival using the same interface.
The Seagate One Touch SSDs are likely to come to users' attention, and it's not difficult to see why: they're very compact, they offer speedy transfer rates, and on top of that, they're competitively priced too. But unfortunately, the Seagate One Touch SSDs are also vulnerable to physical and logical failures, just like any other storage media. If the Seagate One touch SSD fails, its owner will need to contact a professional data recovery services provider to get their irreplaceable files back.
ACE Data Recovery has been providing high-quality data recovery services for more than 35 years and can boast of one of the highest success rates in the industry. ACE Data Recovery engineers will gladly help the owners of the Seagate One Touch SSDs with their data recovery needs.