Seagate Announces Two New Additions to Nytro SSD Line
October, 2018
Seagate Announces Two New Additions to Nytro SSD Line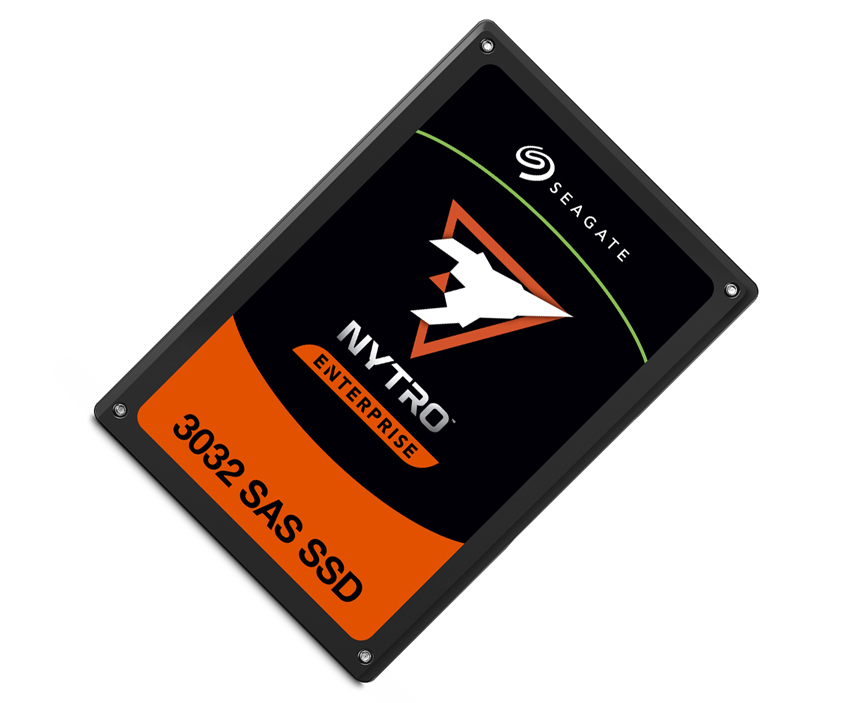 Seagate has introduced the Nytro 3032 SAS SSD and Nytro 1360 SATA SSD – two new enterprise SSDs with massive capacities that offer high speeds for a wide range of enterprise applications.
According to Seagate the new Nytro 3032 SAS has an SAS 12Gb/s interface, and it also offers dual ports for speeds of up to 2200MB/s and up to 10 DWPD. In spite of its small form factor of 2.5-in x 15 mm, the Seagate Nytro 3032 SAS SSD is available in capacities ranging from 400 GB all the way up to 15 TB. The drive is aimed at write-intensive, mixed, and read-intensive enterprise workloads. It integrates with Linux and Microsoft and comes with SeaChest that delivers easy management and monitoring of SSD health.
Seagate's Nytro 1360 SATA SSD is said to be a cost-effective, enterprise-grade solution harnessing the most advanced technology, 96-layer BiCS4 NAND for read-intensive applications. The drive features a SATA 6Gb/s interface and has an BIC performance up to 96k IOPS random read and 65k IOPS random writes. According to Seagate, the Nytro 1360 SATA SSD will be available in the storage capacities 3.84 TB, 1.92 TB, 960 GB, 480 GB, and 240 GB and a standard 2.5" form factor. The new SSD drive includes power loss data protection, 2M Hour MTBF, 1 DWPD, optional SED security, and is backed by a 5-year limited warranty.
The Seagate Nytro 3032 SAS is available now and the Seagate Nytro 1360 is expected to be available on July 28, 2020. The Nytro 3032 SAS and Nytro 1360 SATA SSDs are designed to deliver fast, reliable, and secure performance and will allow companies to keep up with data growth. But like all storage media, the new Nytro 3032 SAS SSD and Nytro 1360 SATA SSD drives have a limited number of write cycles and are vulnerable to SSD physical and logical failures that may lead to data loss and mean downtime for businesses. To get their critical data back, companies with need to rely on a professional data recovery services provider. ACE Data Recovery team has the necessary expertise and extensive experience and will gladly help the Seagate Nytro SSD data recovery needs.