Seagate Ships 20TB HAMR HDDs Commercially, Increases Shipments of Mach.2 Drives
February, 2021
Seagate Ships 20TB HAMR HDDs Commercially, Increases Shipments of Mach.2 Drives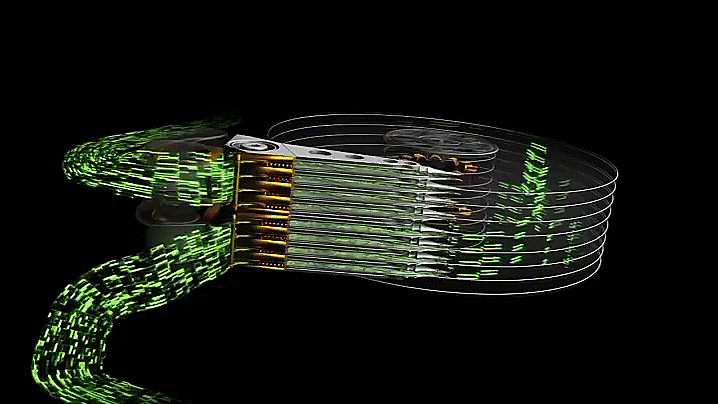 Seagate confirmed that it had begun commercial shipments of its hard drives that feature heat-assisted magnetic recording (HAMR) technology back in November. The HAMR technology that powers this new HDD is expected to be at the core of Seagate's ambition to deliver a 50TB hard disk drive by 2026.
Seagate also expanded the evaluation program for its dual-actuator Mach.2 HDDs that offer twice the performance of a standard hard drive. The company is confident that its technology portfolio will allow it to increase capacity and improve the performance of its hard drives for years to come. Seagate was the first HDD maker to introduce its Multi-Actuator Technology (MAT) in late 2017.
Then the company started to sample such HDD drives that have received the Exos HDD 2X14 Mach.2 branding with select customers in 2019. Now, it is still unclear when Seagate plans to ship its dual actuator HDDs commercially. Currently, the interest in dual actuator hard drives has grown significantly, so the company has to expand its evaluation program and increase its shipments.
Now HAMR HDDs are available to select customers and as part of Seagate's Lyve storage systems. Later, HAMR drives will be available separately to a broader audience. But mass adoption of current 20TB models may not necessarily happen because Seagate expects HAMR to increase HDDs' capacities at a 20% CAGR, and that implies the arrival of 24TB drives in the near future. In the meantime, Seagate is increasing the pace of its 18TB product ramp as its customers qualify the new HDDs.
The new Seagate 20TB HAMR HDDs and dual-actuator Mach.2 HDDs will allow users to store more data and enjoy high performance, but still, hard drive may fail and leave precious user data inaccessible. To get their data back, the owners of the Seagate 20TB HAMR HDDs and Mach.2 Drives will need to contact a reliable data recovery services provider like ACE Data Recovery team. ACEs can successfully recover data from all types of storage media and will gladly help the Seagate 20TB HAMR HDD owners with their data recovery needs.