Samsung PM1653 24G SAS4 SSDs Launched
May, 2021
Samsung PM1653 24G SAS4 SSDs Launched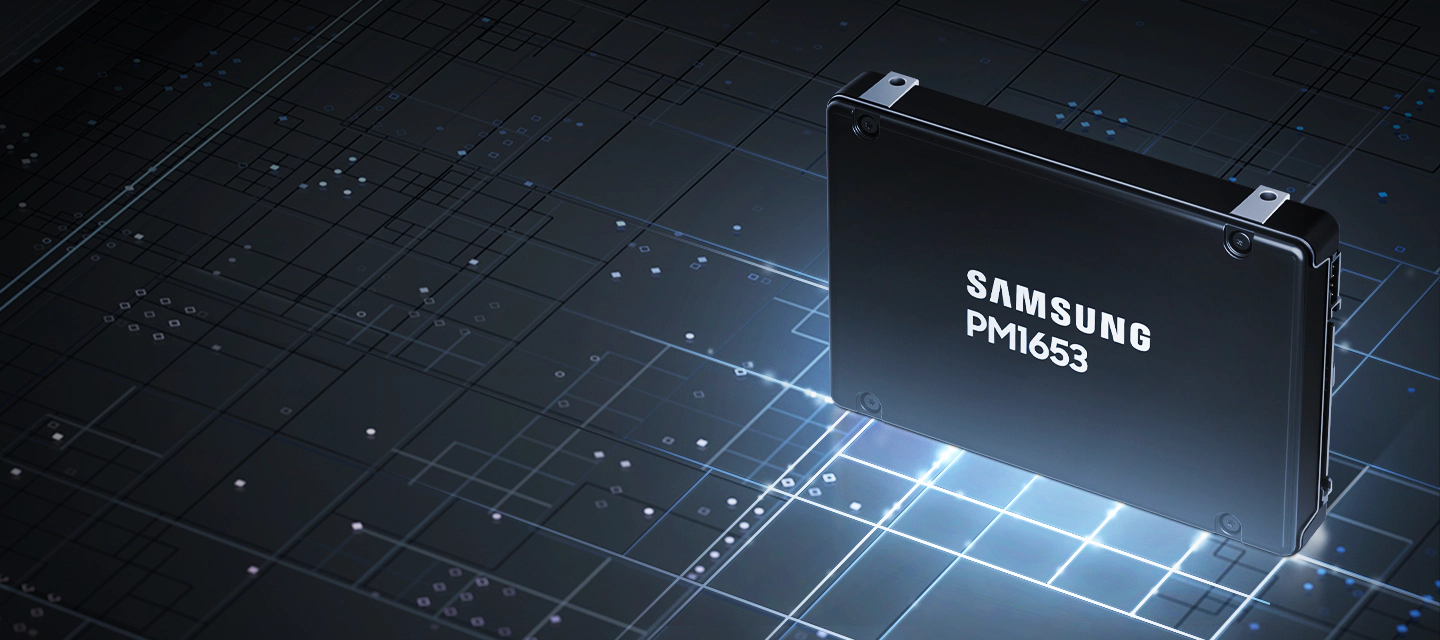 Samsung has launched a new enterprise SSD based on the SAS-4 specification, the new PM1653 24G SAS4 SSD. The new PM1653 was built using Samsung's 6th generation 100+ layer V-NAND and will be available in a range of storage capacities from 800GB to 30.72TB. The PM1653 will provide maximum speed and capacity to effectively handle AI and big data workloads in enterprise servers, Samsung said.
SAS, or Serial Attached SCSI, is an interface designed for high-speed data transfer in servers and large computers. According to Samsung, the PM1653 24G SAS4 SSD will provide double the speed of 12G SAS-3 at 22.5Gbps.
The new SSD has been optimized for high-performance enterprise server and supports random read speed of 800,000 IOPS and sequential read speed of 4,300MB/s. As one would expect with modern data center NVMe SSDs being significantly faster, this performance is being limited by the 24G SAS interface, not the NAND technology.
The PM1653 SSDs will also continue to support previous generations of the SAS interfaces such as SAS-3 so that customers can run their servers flexibly, Samsung said. The PM1653 24G SAS4 SSDs feature a dual-port design, so enterprise server OEMs can have the flexibility of using one or both ports, depending on their system environment. Even if one port fails during operation, data can be transferred and accessed through the other port with enterprise-grade reliability.
Samsung said that it will collaborate with Broadcom (which provides host bus adapter cards) to give customers upgrades on the server storage system to SAS-4. Thanks to that collaboration, the new PM1653 24G SAS4 SSDs will deliver up to 5X RAID 5 performance, which is important to meet the strong demands of the 24G ecosystem.
Samsung has begun sampling the PM1653 SSD with select customers, and plans to begin mass production in the second half of 2021.