Kingston launches KC3000 PCIe 4.0 NVMe SSD
November, 2021
Kingston launches KC3000 PCIe 4.0 NVMe SSD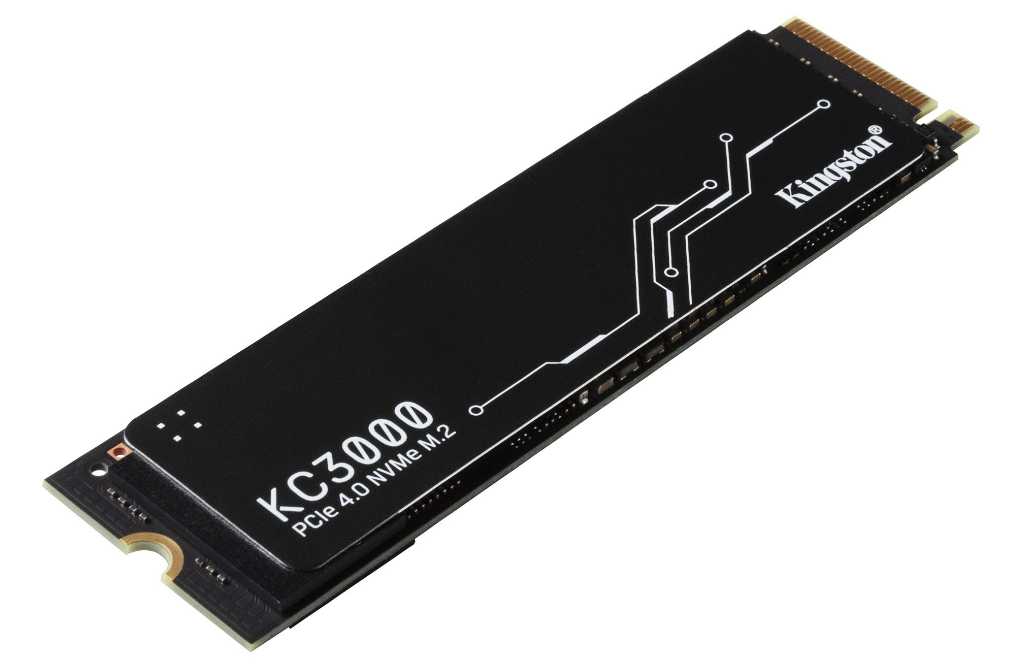 Kingston announced KC3000, its next generation PCIe 4.0 NVMe M.2 SSD for desktop and laptop PCs. KC3000 SSD offers high performance using the latest Gen 4x4 NVMe controller and 3D TLC NAND. The M.2 2280 SSD will be available in four capacities ranging from 512GB to 4TB. KC3000 is backed by a limited five-year warranty4 and free technical support.
According to Kingston, the KC3000 SSDs can deliver speeds up to 7,0000/7,000MB/s read/write of blazing-fast performance. The thermal solution involves an overlaid low-profile, graphene aluminum heat-spreader that still keeps the thickness down to 2.21mm for the single-sided models, and 3.5mm for the double-sided ones. It can effectively disperse heat and keep Kingston KC3000 SSD drives cool during intensive workloads. As to the power consumption, the 4TB version can consume as much as 10.2W. And on the positive side, all models support a 5mW deep sleep mode.
Kingston is targeting the KC3000 SSD towards both desktops and notebooks. Its primary storage-intensive use-cases include 3D rendering and 4K content creation. In this market, the new Kingston KC3000 PCIe 4.0 NVMe M.2 SSD is going up against established competition like the Samsung 980 PRO, and Western Digital SN850. Both of these solid-state drives have lower endurance numbers and don't have 4TB options. That gives the KC3000 SSD an edge for consumers who are looking at those aspects specifically.
Based on Phison's E18 controller paired with Micron's 176-layer 3D NAND, the KC3000 PCIe 4.0 NVMe SSDs are very fast and they will surely delight both gamers and computer enthusiasts alike. But SSD vulnerable to physical and logical failure just like all storage media. If that happens, the owners of the KC3000 SSDs will need to contact a professional data recovery services center to get their critical files back. ACE Data Recovery has been successfully recovering data from storage media of al makes and models for more than 35 years and can boast of one of the highest success rate in the industry. ACE Data Recovery team is ready to help KC3000 PCIe 4.0 NVMe SSDs' owners with their data recovery needs.