Synology Launches Its First Enterprise Hard Drive Line
February, 2021
Synology Launches Its First Enterprise Hard Drive Line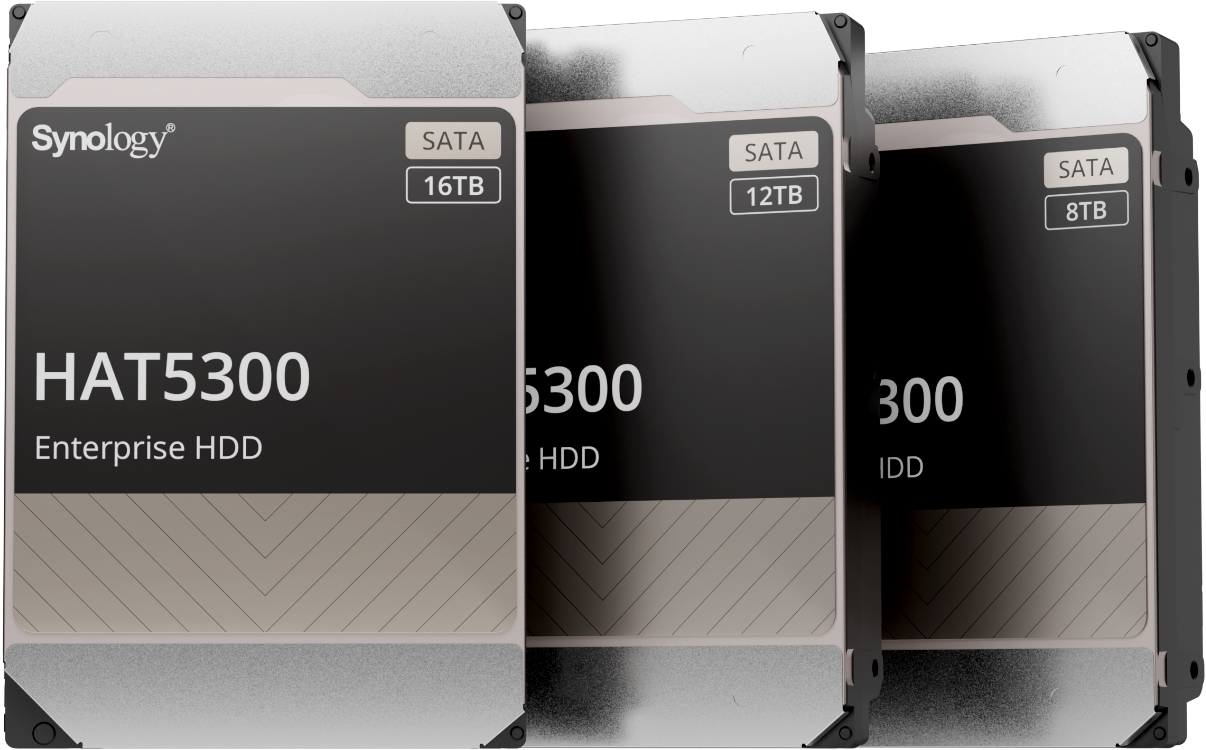 Synology launches its own line of enterprise HDDs, optimized for its hardware. Synology HAT5300 enterprise SATA hard drives are aimed at businesses that demand high-performance and maximum reliability from their Synology deployments.
According to Synology, the brand new, company-first HAT5300 enterprise hard drives are the first high-performance enterprise hard drives specially engineered for Synology deployments. They passed through extensive validation testing to ensure seamless interaction with Synology systems and DiskStation Manager. The company says the HAT5300 has been tested for well over 300,000 hours on every storage platform Synology has released since 2017.
The Synology HAT5300 HDDs will be available in three sizes: 16TB, 12TB, and 8TB, all at 7200RPM. The HAT5300 drives will deliver up to 274MB/s sustained data transfer rate, and Synology tests show up to 23 percent faster sequential read rates than the industry average for comparable class drives when used with Synology hardware. The HAT5300 HDD also has an endurance of 2.5 million hours MTBF, workload support of 550 TB per year, and persistent write cache technology.
According to Synology, the HAT5300 enterprise hard drives are great for business-critical data that require capacity, reliability, and cost-effective performance. Besides, the consumers will get the added benefit of automatic firmware updates provided through Synology DiskStation Manager, along with additional monitoring and management tools for system and network admins.
But no matter how good new Synology HAT5300 HDDs are, they have moving parts like all HDDs and are vulnerable to physical and logical failures that may result in data loss. Then businesses will need to contact a professional data recovery services provider to restore their critical data. ACE Data Recovery engineers can successfully recover data from all types hard drives all makes and models. ACEs are ready to help the Synology HAT5300 HDD owners with their data recovery needs.