Dell PowerVault Expansion recovery - Hard Drive, SSD and RAID Data Recovery
Dell PowerVault Expansion Units Data Recovery - Hard Drive and SSD PERC RAID Data Recovery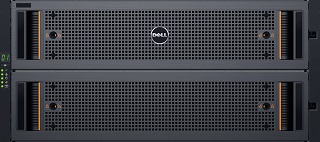 Data recovery from Dell's PowerVault Direct Attached Storages is quite a challenge. However, ACE Data Recovery team is equipped well enough to provide #1 PowerVault Direct Attached Storage data retrieval services for people who use Dell product in order to expand their business opportunities. According to the manufacturer, PowerVault DAS makes a perfect solution for a data center owner dreaming of the opportunity to expand the capacity of the existing servers or SANs.
And not only that! PowerVault storages aren't called direct attached for nothing. For instance, MD1280 Direct Attached Storage makes a great combo with Dell's PowerEdge servers and PERC RAID controllers designed to create an ultra-dense storage affordable for a lot of customers.
All PowerVault DASs use hot-swappable hard drives and this leaves no room for server down time. In the same time, those data storage devices make Dell's PowerVault Direct Attached Storages weak spot. In opposite to the product itself, hard drives used to keep tons of critical data can fall victims to severe failures caused by awkward human actions, manufacturing defects or normal tear and wear. And that's when ACE Data Recovery team can help.
Dell PowerVault Data Recovery data recovery process: how it works for our clients
1.

YOU BRING

Bring or ship your failed storage media to our office for a free diagnostic evaluation.
2.

YOU APPROVE

Receive and approve an all-inclusive quote, so we can start the process immediately.
3.

WE RECOVER

Give us few days to recover your data and to copy it to a free return media.
4.

WE DELIVER

Get your data back, copy it to your computer and benefit from our free post-recovery support.
Free external hard drive or usb flash with each
completed
recovery
Our Experts are Ready to Recover Data from Your Failed PowerVault HDD or SSD

To deal with the state-of-the-art devices, ACE Data Recovery specialists use the advantage of high-efficient data recovery solutions developed in the company's lab. In fact, that "onsite treatment" allows dealing with even hopeless data loss cases as ACE engineers are independent and experienced enough to develop case-related tools and software pieces from scratch.
Let Us Get Back Data from Your Failed PowerVault RAID Drives
When people get their sensitive information back from ACE Data Recovery, they usually leave positive reviews to thank engineers and the company's administrative staff. The owners of Dell's PowerVault DASs make no exception to that good tradition. Here's what ACEs got from Thomas G., a small business owner from Cheney, WA:

"I thought I'd lost my business forever because of a few defective hard drives. When a pair of HDDs on our MD1400 DAS failed due to serious physical damage, all user info got locked on the server. Gosh, was I scared? Thanks to a partner of mine, I got the phone number of ACE Data Recovery team. After the call, I decided to leave data recovery to ACEs. Now, imagine my surprise when those guys told me it was possible to recover ALL intact data from faulty drives. In a few more days, lost user data was successfully retrieved in one piece. I was really amazed!"