Data Recovery Services in Utah - Hard Drives, SSD, RAID Recovery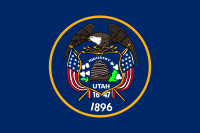 Good people of Utah, have your data storage device started acting up on you? Are you finding it impossible to find that file with the Most Important Information in the World in it? Have you tried DIY solutions for the data loss without success? If so, then maybe it's time you talked to some professionals. And that's what we are, here at ACE Data Recovery. Whatever type of data storage device you're talking about, we have experience recovering data from it. All the way from the most complex RAIDs to the latest SSDs, we know the ways of data retrieval.
What media would you like us to recover your data from?
Data Recovery Services for the Utah Customers
Whether we're talking vital business records or folders full of digital photos of the family, or anything in between, we at ACE Data Recovery can help you recover it. Our conveniently located service centers in Utah are ready to leap into action to help you. The elite technicians at our laboratories are standing by in their state-of-the-art clean rooms, ready with the latest cutting edge technology for your data storage device to arrive, so they can do that voodoo that they do so well and save your business or family photos. Call us today for a free consultation!
Free external hard drive or usb flash with each
completed
recovery
Cities in State of Utah:
American Fork
Bingham
Brigham City
Cedar City
Clearfield
Clinton
Cottonwood Heights
Cottonwood West
Eagle Mountain
East Millcreek
Farmington
Highland
Holladay
Kearns
Layton
Lehi
Midvale
Millcreek
North Davis
North Ogden
North Salt Lake
Payson
Pleasant Grove
Riverton
Roy
Saratoga Springs
South Davis
South Ogden
South Salt Lake
Spanish Fork
Springville
St. George
Syracuse
Taylorsville
Tooele
Washington