Data Recovery Services in Oregon - Hard Drives, SSD, RAID Recovery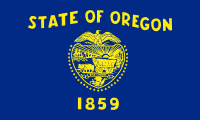 Have you ever tried to recover data from a damaged or worn out HDD? Did you have any luck? The answer is probably no. But here at ACE Data Recovery, we specialize in - you guessed it - recovering data from just such devices. We have been in business for over 30 years, with the goal of providing the best outcomes in data recovery for people in Oregon and the rest of the nation. Everyone hopes that they will never need to recover lost data, but if it should happen to you, know that we are there for you.
What media would you like us to recover your data from?
Data Recovery Services for the Oregon Customers
No matter how diligent you are at backing up files, the unexpected can always happen. Sometimes, no matter how protected you think your systems are, the unthinkable can happen and your computer gets zapped. Maybe you accidentally deleted your critical folder and you really need to recover it. Like, really need to. Or perhaps the HDD is just old and wearing out, and you can no longer access your data. Whatever the cause of your data loss, ACE Data Recovery is the solution. If you're in the midst of a data loss emergency, contact one of our Oregon Service Centers today.
Free external hard drive or usb flash with each
completed
recovery
Cities in State of Oregon:
Albany
Ashland
Canby
Central Point
Coos Bay
Cornelius
Corvallis
Dallas
Damascus
Eugene
Forest Grove
Gladstone
Grants Pass
Happy Valley
Hermiston
Keizer
Klamath Falls
La Grande
Lebanon
McMinnville
Medford
Ontario
Oregon City
Pendleton
Redmond
Roseburg
Salem
Sherwood
Springfield
St. Helens
The Dalles
Troutdale
West Linn
Wilsonville