Data Recovery Services in Oklahoma - Hard Drives, SSD, RAID Recovery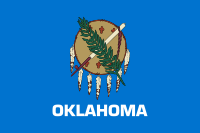 Regardless of how careful we are with our storage devices – external and internal hard drives, solid-state drives, RAID arrays, memory cards, USB Flash drives, and tapes, all of them are bound to fail at some point in time without exception. To get your critical files back, you will need to contact a professional data recovery service provider.
Many individual computer users and businesses in Oklahoma choose ACE Data Recovery team because it is a leader in providing professional data recovery services to individuals, corporate and government sector. ACE Data Recovery professionals have technology and expertise to treat thousands of different data loss scenarios effectively and can successfully recover any amount of data from any storage device: a hard disk drive, SSD, RAID, NAS, and SAN, camera memory card, USB Flash drive, or a tape.
A-grade data recovery services at fair prices for businesses and individuals from ACE Data Recovery
ACE Data Recovery experienced engineers are hired all around the world and can recover data that other companies can't. ACE Data Recovery experts perform data recovery for all types of devices under all kinds of failures – failed or outdated HDDs, SSDs, all kinds of RAIDs, USB Flash drives, memory cards, and tapes. They are armed with proprietary methods, techniques, and tools to handle any data recovery process and can develop highly specific solutions for the most extreme situations of data loss and retrieve your priceless files.
ACEs have competitive transparent pricing and 'No data – No charge' guarantee so when individuals and enterprise users across the United States need reliable, fast, and technologically advanced data recovery services at reasonable prices, they deal with ACE Data Recovery and ship their failed storage media to the company's labs where ACEs have high-tech recovery facilities with Class 100 clean rooms for HDD recovery.
What media would you like us to recover your data from?
Take advantage of the best data recovery services in Oklahoma with ACE Data Recovery team
ACEs offer customers in Oklahoma a wide range of data recovery options to meet their needs and budget and guarantee quick recovery of your valuable data from failed HDDs, SSDs, RAID, NAS, and SAN, memory cards, USB Flash drives or tapes. No matter where your digital information is stored, ACE Data Recovery engineers have technology and expertise to retrieve it. The company's recovery rate is the highest in the industry.
When your data is at risk, contact ACE Data Recovery support team for free consultation and learn about the advantages of their high-quality services.
Municipalities in State of Oklahoma:
Oklahoma City
Tulsa
Norman
Broken Arrow
Lawton
Edmond
Moore
Midwest City
Enid
Stillwater
Muskogee
Bartlesville
Shawnee
Owasso
Ponca City
Ardmore
Duncan
Yukon
Del City
Bixby
Sapulpa
Altus
Bethany
Sand Springs
Claremore
McAlester
Mustang
Jenks
Ada
El Reno