Samsung Data Recovery - Hard Disk Drive Data Recovery
Samsung Hard Drive Data Recovery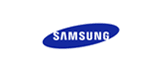 With more than 25 years involvement in hard drive data recovery , Data Recovery Services has knowledge and experience to restore your data from any
Samsung
hard drives.
We collected huge library of Samsung hard drives, firmware and system track from various models. Our dedicated
Samsung
data recovery experts can provide data recovery on any size or model Samsung hard drive, including those, but not limited to, listed below:
HD642JJ HD250HJ HD162GJ HD161GJ HD252HJ HD251HJ HD322HJ HD502IJ HD501IJ HD753LJ HD103UJ HD300LD HD400LD HD162HJ HD081GJ HD041GJ HD161HJ HD120HJ HD082GJ HD042GJ HD320LD HD250KD
HD401LJ HD400LJ HD320LJ HD321LJ HD301LJ HD250KJ HD752LJ HD080GJ HD160HJ HD320KJ HD500LJ HD321KJ HD501LJ HD200HJ HM080HI HM160JI HM120II HM160JC HM120IC HM080HC HS040HB HM08HHI
HM040GC HM250JI HM160HI HM080GI HM121HI HM061GI HM160HC HM121HC HM080GC HM061GC HS081HA HS122JB HS120JB HS10TJB HS082HB HS080HB HS080HA HS06THB HS031GA HS030GB HS041HA
HS04THB HS061HA HS060HB HS122JC HS10XJC HS10XJM HS08XJC HA101UJ HA751LJ HA501IJ HA321HJ HA251HJ HA250HJ HA161HJ HE103UJ HE502IJ HE753LJ HE322HJ HE252HJ HM16HJI HM12HII
ACE Data Group hard drive recovery process meets manufacturer's requirements and will not void your original warranty.