ACE Announces Data Recovery Solution for Failed Samsung 840 EVO SSDs - Press Release
ACE Announces Data Recovery Solution for Failed Samsung 840 EVO SSDs
Dallas, TX - December 02, 2015 - ACE Data Recovery, the leader in enterprise data recovery, today announced technology that can recover data from a failed Samsung 840 EVO solid-state drive (SSD). ACE began working on a solution this summer after numerous cases from consumers whose drives were suddenly unreadable and unrecognized by their computer's BIOS, and hence their data unavailable.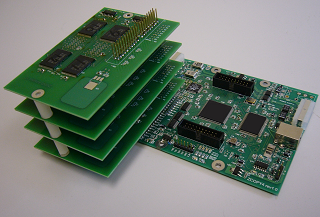 ACE's Samsung 840 EVO recovery solution, a combination of proprietary hardware and software, can access the data from these failed SSD drives. "Usually we recover 95% or more of customers' data," said ACE's CTO Yevgeniy Tolkunov. "The percentage of files we can recover depends on each manufacturer's trigger signaling its firmware to lock the drive down, usually when 5% or less of its sectors go bad." ACE's ZCopy Ultra hardware and software, custom-built by its engineers, enables data extraction even from locked-down drives.
The embattled 840EVO SSD, released in 2013 to fanfare as Samsung's most affordable SSD, incorporated a lower-cost TLC (triple-level cell) NAND memory whose purpose was to improve storage densities while reducing price. The TLC NAND led to well-known performance issues when reading older data, and after two attempts to fix the problem with firmware updates, Samsung abandoned it and moved to TLC 3D-VNAND technology in its 850 EVO series launched late 2014.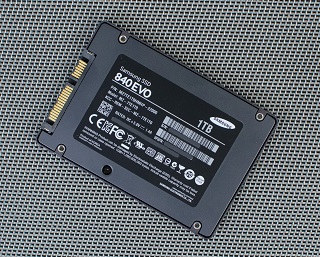 Millions of 840 EVO SSDs were sold to manufacturers and appear in laptops from Samsung itself, Lenovo and Apple. They also appear inside Dell's Ultrabooks as an mSATA PM851. Retailers also sold them to technology enthusiasts as an upgrade option.
"A drop in read performance of old data is common for all SSDs, not just Samsung's," continued Tolkunov. "We constantly deal with locked SSDs from other brands. When your SSD read performance is dropping, that's a good indicator your drive is dying."
ACE offers free diagnostic evaluations and charges nothing if unable to recover viable files.
About ACE Data Recovery:
ACE Data Recovery, the leader in enterprise data recovery, provides services to businesses and individuals who experience data loss due to hard drive failures, software corruption, human error or natural disasters. Since 1981, the company has recovered data from all types of media including HDD, SSD, RAID, SAN, NAS, flash drives, and tapes. Headquartered in Dallas, TX, with additional labs in Falls Church, VA, Houston, TX, and Chicago, IL, the company also has service centers in 25 major metropolitan areas. For additional information visit https://www.datarecovery.net or call 877-304-7189. A dedicated number is also available to Spanish-speaking customers: 844-863-9573.