Western Digital Red Pro 20TB HDD Launched
March, 2022
Western Digital Red Pro 20TB HDD Launched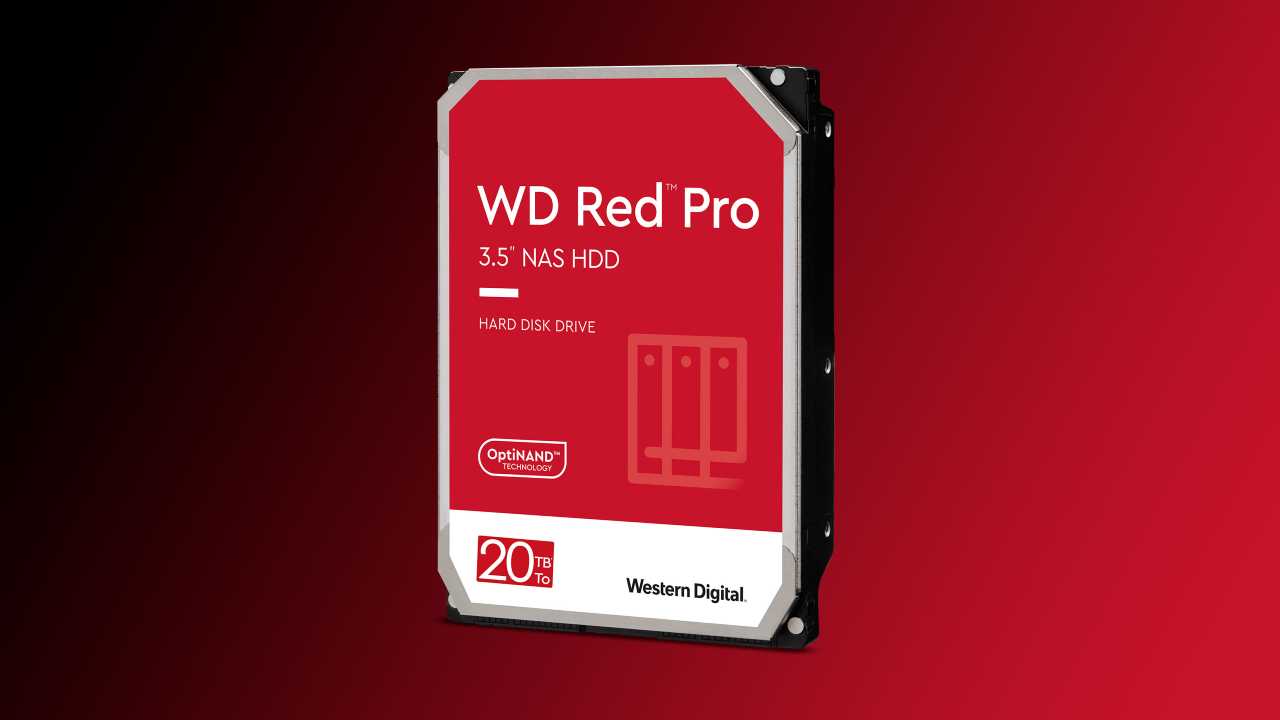 The new Western Digital Red Pro 20TB NAS hard drive, named the WD201KFGX, allows users to get a new capacity point at a lower price than with the previous generation. The new WD hard drive is part of the "Red Pro" line, as distinguished from the traditional WD Red line. WD's surreptitious swapping of SMR into its WD Red line was causing serious performance issues. As a result of user backlash, the company launched the WD Red Plus line, which is CMR-based, and maintains the CMR-based WD Pro line that this is part of.
WD Red Pro 20TB hard drive ensures the same level of robust and high workloads of the previous Red Pro HDDs. But the hardware inside the Western Digital Red Pro 20TB WD201KFGX HDDs is centered around heavy-duty storage use, in a 24×7 server environment. These drives are specifically tested for compatibility with NAS systems for optimum performance.
Although the performance of the new WD Red Pro 20TB HDD is a bit lower than the 18TB (272MB/s vs. 268MB/s), it's still a very small difference, and the 20TB WD201KFGX is still higher in sequential Read/Write than the rest of the WD Red and WD Red Pro series. The new HDD drives offer 1M hour MTBF and only a 300TB/ year workload rate. It means the drives can only be read or written 15 times per year, but given the capacities and use cases, writing that much is unlikely to be an issue.
Western Digital Red Pro20TB HDDs are optimized for multi-user NAS environments and are good for protecting, archiving, and sharing rapidly growing data with many users or multiple data-hungry applications as well as RAID array rebuilding on extended operating systems such as ZFS or other file systems. But still, they are vulnerable to logical and physical WD Red failures that can make critical user data inaccessible. If that happens, the owners of WD Red Pro20TB HDDs will need to contact a professional data recovery services provider to get their irreplaceable data back.
ACE Data Recovery has extensive experience in recovering data from all types of storage media, including HDDs. ACE Data Recovery engineers can boast of one of the highest success rates in the industry. ACEs are always ready to help the Western Digital Red Pro 20TB HDD owners with their data recovery needs.