Western Digital NAS Red Recovery - Hard Drive Data Recovery
Western Digital NAS Red Recovery - Hard Drive Data Recovery
The WD Red hard disk is probably one of the best choice for NAS appliances you can get for this price. This 3.5-inch NAS oriented hard drive enables users to use up additional space which is probably enough to transfer all valuable information you have as small business or individual. With the WD Red hard disk you will never have to worry about running out of storage. The only thing you should be worried about is not being able to protect the data from system errors and losing your data.
In case the data gets compromised, the best thing to do is to seek professional data recovery help. If you try to recover the data on your own, you risk losing it forever. ACE Data Recovery is always willing to help you restore what has been lost. We have been offering recovery services for more than three decades and we know our way around devices such as WD Red.
It usually takes 24 to 48 hours to diagnose the problem and call you with a report and the cost of your project. If the cost is within your budget, we would take additional 2 to 5 business days, depending on the issue, to restore the data. To show you how confident we are in the work we do, we have implemented a policy called No data – No charge. This means that if we don't deliver what we have promised, you won't have to pay us. With this policy customers can be sure that we don't waste their time and do our best to help.
WD NAS Red data recovery process: how it works for our clients
1.

YOU BRING

Bring or ship your failed storage media to our office for a free diagnostic evaluation.
2.

YOU APPROVE

Receive and approve an all-inclusive quote, so we can start the process immediately.
3.

WE RECOVER

Give us few days to recover your data and to copy it to a free return media.
4.

WE DELIVER

Get your data back, copy it to your computer and benefit from our free post-recovery support.
Free external hard drive or usb flash with each
completed
recovery
Our Experts are Ready to Recover Data from Your Failed Western Digital NAS Red Drive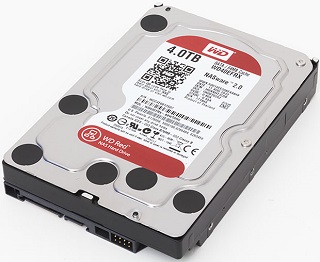 "I use WD Red for Buffalo Technologies NAS as it has a lot of storage so I can save many files in one place. However, due to a system error the data got lost. I took the disk to ACE Data Recovery and they were able to restore the information. I highly recommend their services," said George, a client of ACE Data Recovery.

The recovery process will be carried out in one of our laboratories located all over the country. There we have the latest equipment, required for data recovery and we have full control over the conditions under which every process is carried out. In addition, we make sure the data remains confidential and under no circumstances leaves the lab.

Let Us Get Back Data from Your NAS Red Drive
We have reliable team that is qualified for working on WD Red, but that is not all. They have experience in other processes that include RAID and server data recovery, SSD and flash drive recovery, cell phone recovery and even tape data recovery. All in one place, just for you!