Western Digital Announced WD Blue SN550 NVMe SSD
December, 2019
Western Digital Announced WD Blue SN550 NVMe SSD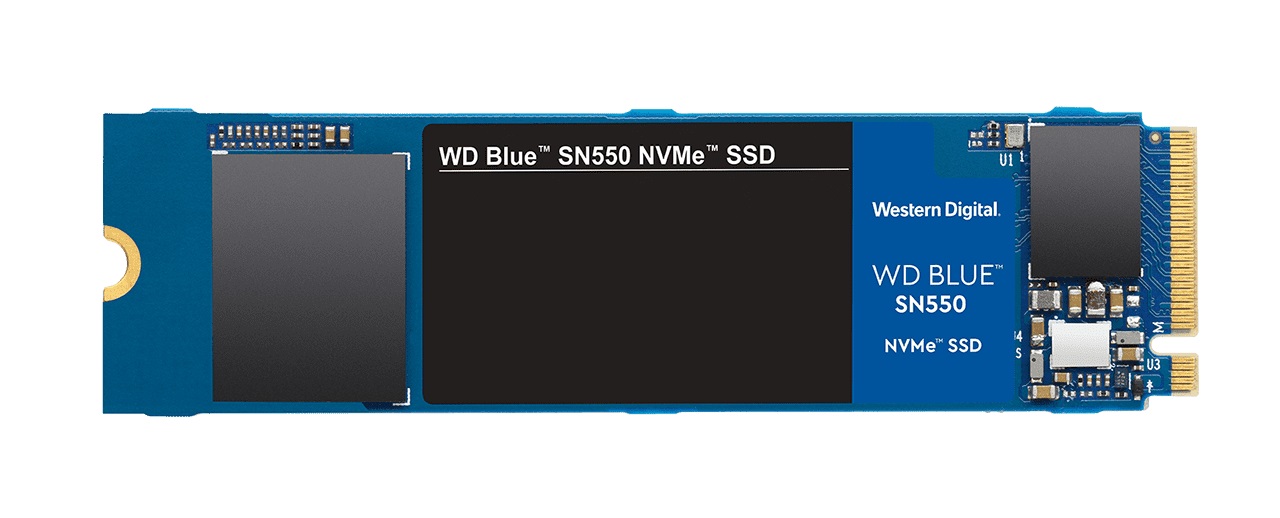 Western Digital is refreshing their NVMe-based WD Blue product line, replacing the WD Blue SN500 with the new WD Blue SN550. The SN550 updates both the controller and NAND, providing higher performance and capacity than the SN500. The newest member of the award-winning WD Blue portfolio, as well as another performance-focused NVMe SSD, the new drive is purpose-built for content creators and PC users, allowing them to boot faster and work smarter.
Released as a successor to the SN500, the new WD drive is a consumer-focused, entry-level NVMe M.2 2280 M.2 drive. As such, it is ideal for PC users looking to improve application, transfer and booting speeds over tradition SATA HDDs and SSDs and those who want to make the big jump to an NVMe-based system without having to dive deep in their pockets.
The WD Blue SN550 NVMe SSD is available in capacities from 250 GB to 1TB, in an affordable M.2 2280 form factor present in most of the modern motherboards. The SN550 is updated with a new controller that uses PCI-Express 3.0 x4 (compared to just x2 on the SN500). Designed in-house by WD and SanDisk, the controller is based on the same architecture as the one that drives the WD Black SN750, but is DRAM-less, and has fewer flash channels.
According to the company, the WD Blue SN550 NVMe SSD can deliver over four times the speed of Western Digital's fastest SATA drives. All three variants take advantage of the increased PCIe bandwidth to offer sequential read speeds of up to 2,400 MB/s (the SN500 capped out at 1,700 MB/s). Write speeds vary, with the 250 GB variant offering up to 950 MB/s, the 500 GB variant up to 1,750 MB/s, and the 1 TB variant up to 1,950 MB/s.
With boosted internal speeds, this brings a better overall computing experience for multitaskers and resource-heavy application users who want a fast and responsive system to tackle tough workloads. In addition, an upgraded thermal design enables ultra-responsive PC performance and sustained performance during intense use.
But no matter how good they are, the new WD Blue SN550 NVMe SSDs have a limited number of write cycles and can fall victim to logical and physical failures that typically result in critical files inaccessibility. To get their critical data back, the WD Blue SN550 NVMe SSD owners will need to contact a professional data recovery services provider like ACE Data Recovery team. With more than 35 years of experience in recovering data from storage media of all makes and models, ACEs can boast of the highest success rate in the industry and will gladly help the WD Blue SN550 SSD owners get their valuable files back.