Western Digital Black P10 external hard disk drive
September, 2021
Western Digital Black P10 external hard disk drive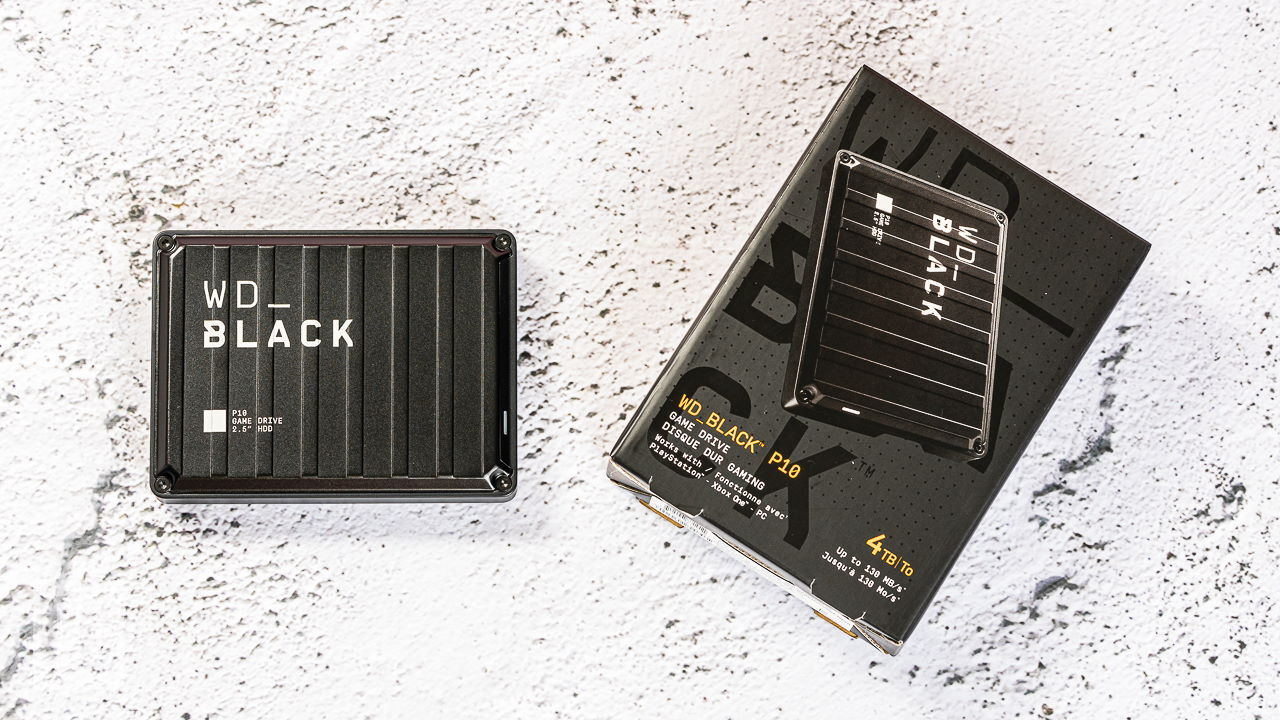 The Western Digital Black P10 is a conventional 2.5-inch hard disk drive (HDD) running at 5,400 rpm. This external HDD is reliable in operation and features a lightweight, sturdy, and compact design and is impressively sleek – just 118 mm by 88 mm by 12.8 mm for the 2TB version, so you can carry it around in one hand no problem at all. The P10's ribbed enclosure also helps protect the drive inside.
The WD Black P10 Game Drive offers plenty of capacity, plenty of rugged style, and some impressive performance specs. It's certainly worth considering when it comes to expanding the amount of storage available to you on your games console. Users can play games from this on the last-gen consoles and store games on it with the PlayStation 5, Xbox Series X, and Xbox Series S. The WD Black P10 hard drive is also compatible with Windows and macOS, so it can work as an external storage for your laptop or desktop computer too.
Setup with a PC is plug-and-play simple, although advanced users can download additional utilities like the WD Drive Utilities app and WD Security app to set passwords, check the WD Black P10 drive's health, and perform other maintenance tasks.
The WD Black P10 is available in in 3 capacities: 5TB, 4TB or 2TB and comes with a three-year limited warranty. It's a fine external hard disk drive that can serve as a simple, stylish repository for your massive game library. The P10 is an excellent option for storing your games for years to come, but external hdd is also vulnerable to physical and logical failures just like all storage media, making critical user files inaccessible.
If that happens the WD Black P10 owners will need to contact a professional data recovery services provider to get their games and other important files back. ACE Data Recovery team can successfully recover data from all storages media of all makes and models from different manufacturers, including Western Digital. ACE Data Recovery engineers will gladly help the WD Black P10 HDD owners with their data recovery needs.