Western Digital Desktop Black Recovery - Hard Drive Data Recovery
Western Digital Desktop Black Recovery - Hard Drive Data Recovery
One of the WD Black biggest advantages is the increased speed. WD Black can be an excellent solution for storing your big document files and keeping things organized at all times. In case the data on your WD Black gets compromised as a result of a system error, or you physically damage the device in some way, do not try to fix the issue by yourself. It is always better to ask for professional data recovery help as you risk losing your data forever.
Once you decide to contact a company that can help you, contact ACE Data Recovery. We have been leaders on the recovery market for more than 35 years and we have helped hundreds if not thousands get their valuable data back.
Clients appreciate our honesty and direct approach. We value your time and we will always make sure to deliver the promised results. If we fail to recover the data as promised, we won't charge you for our time or services. For us it's all about the customers: No data – no pay!
WD Desktop Black data recovery process: how it works for our clients
1.

YOU BRING

Bring or ship your failed storage media to our office for a free diagnostic evaluation.
2.

YOU APPROVE

Receive and approve an all-inclusive quote, so we can start the process immediately.
3.

WE RECOVER

Give us few days to recover your data and to copy it to a free return media.
4.

WE DELIVER

Get your data back, copy it to your computer and benefit from our free post-recovery support.
Free external hard drive or usb flash with each
completed
recovery
Our Experts are Ready to Recover Data from Your Failed Western Digital Desktop Black Drive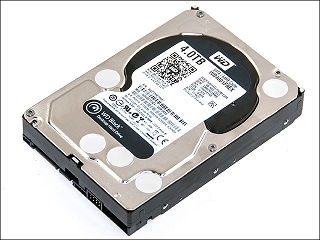 If your WD Black has experienced loss of data, bring it to our lab or a service center. We will look into the problem and in the next 48 hours we will contact you with an evaluation report and a fixed price quote, assuming the problem can be fixed. With your approval we will start working and return the device and the recovered data within 5 business days.

Apart from working on WD Black hard disks we offer tape data recovery, virtualization recovery, RAID recovery, mobile data recovery, hard drive recovery, SQL server recovery, SSD or flash media recovery.
Let Us Get Back Data from Your Desktop Black Drive
The recovery process is always carried out in our sophisticated laboratories. There we have the ultimate conditions for performing every process. We monitor the operation closely to ensure that your device is not additionally damaged, and the restored data is not further compromised. We keep the data private at all times so you can be sure that your information is always safe with us.