TeamGroup has announced T-Force Cardea A440 SSD
January, 2022
TeamGroup has announced T-Force Cardea A440 SSD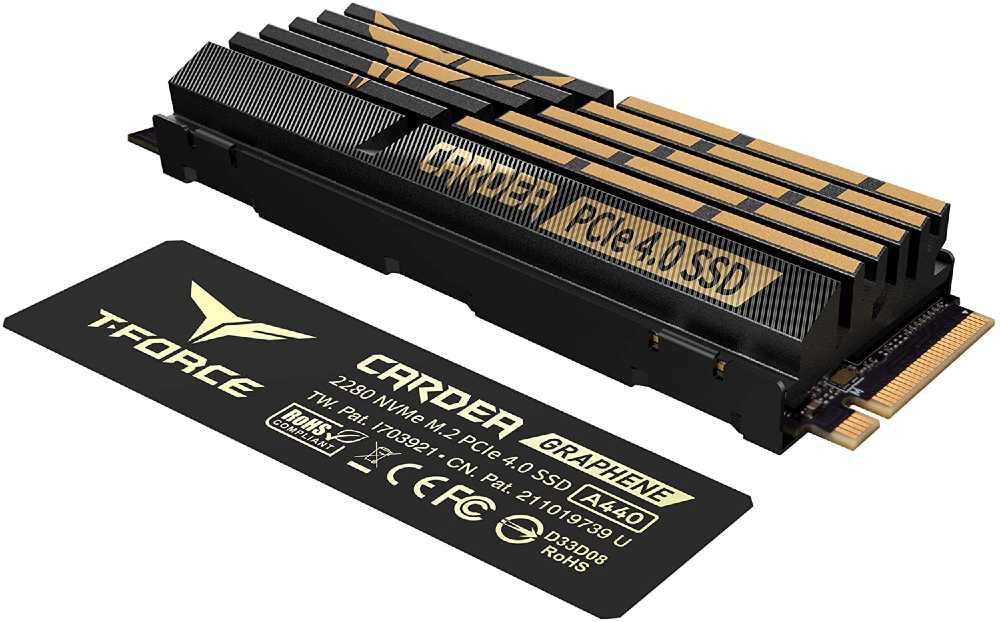 The TeamGroup T-Force Cardea A440 is a PCI Express 4.0 internal solid-state drive that delivers responsive Gen4 performance at comparative value pricing. The TeamGroup T-Force Cardea A440 SSD is on the pricey side, but it performs well and looks well. The SSD comes with two of the company's patented heatsinks, one a slim profile graphene and copper label for tight fits and the other designed for desktop users who want maximum cooling.
The T-Force Cardea A440 comes in an M.2 2280 form factor and features a black PCB. Powered by Phison's E18 PCIe 4.0 x4 NVMe SSD controller and paired with Micron's 96L TLC flash, the T-Force Cardea A440 SSD can deliver up to 7/6.9GBps read/write. The controller is NVMe 1.4 compliant and features end-to-end data path protection, thermal throttle support, Active State Power Management (ASPM), and Autonomous Power State Transition (APST) capability.
The TeamGroup T-Force Cardea A440 is available in 1TB and 2TB capacities. The 2TB drive also includes a 2GB DRAM buffer which gives it a performance edge over budget SSD drives which have started to drop their DRAM caches.
Its Sequential performance is rated for up to 7.0/6.9 GBps read/write, and it can deliver up to 650,000/700,000 random read/write IOPS at both capacities. Like most other drives in its class, the Cardea SSD features an SLC cache that will degrade once you exceed its capacity threshold. The A440 SSD's isn't capable of sustaining its write performance until full, but is still well equipped to handle the requests of most gamers and general computing users for day-to-day tasks.
The TeamGroup T-Force Cardea A440 SSD comes backed by some high write endurance ratings within its five-year warranty. The 1TB model is rated for up to 700TB of writes, and the 2TB model is rated for twice that (1,400TB), partly due to Phison's fourth-gen LDPC ECC. The SSD also comes with S.M.A.R.T data reporting capability and Trim support. But the SSD drive lacks OPAL-compliant AES 256-bit encryption for password protection.
The TeamGroup A440 SSDs will really serve you well if you seek maximum write performance or you're impressed by the choice of cooling options. They offer a great value for those with tougher-than-average workloads or those who want to outfit their new PS5 with some fast storage. But the A440 SSDs may also fall victim to logical and physical failures that may lead to data loss. Then their owners will need to contact a professional data recovery services provider to get their critical data back. ACE Data Recovery engineers can successfully recover data from all types of SSD storage media and will gladly help the owners of the TeamGroup A440 SSDs with their data recovery needs.