Synology introduces the new 2-bay DiskStation DS723+ NAS
February, 2023
Synology introduces the new 2-bay DiskStation DS723+ NAS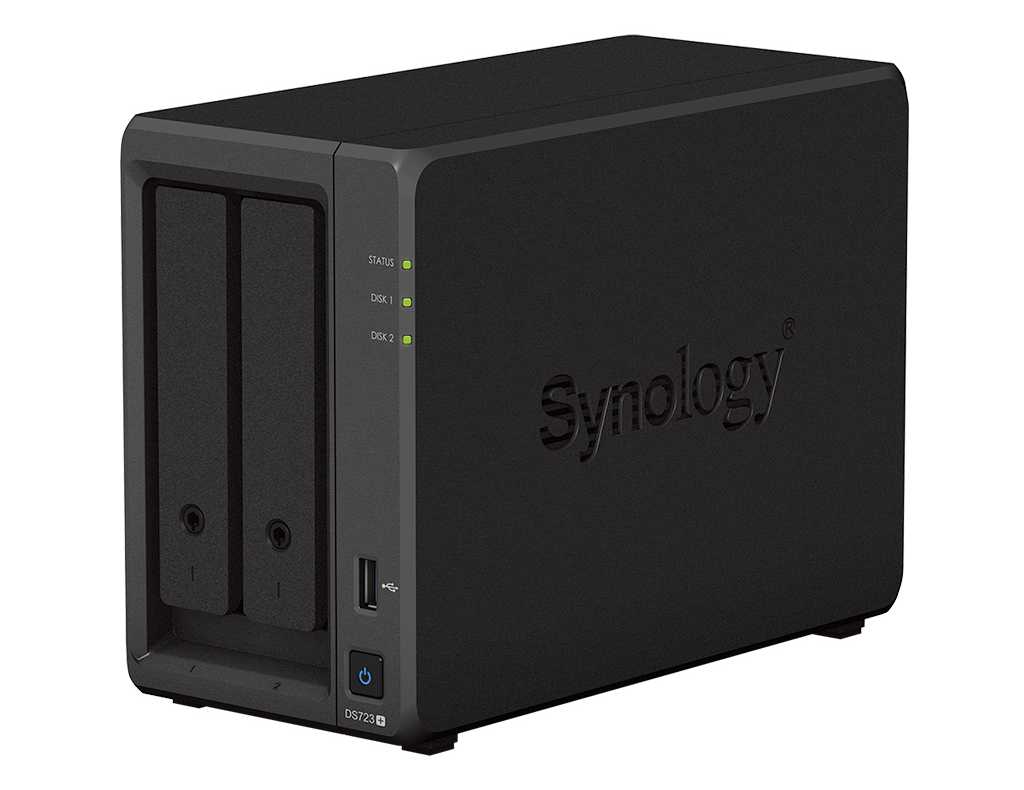 The Synology NAS DS723+ from the DiskStation category comes with a powerful 2-core 2.6 (base) / 3.1 (turbo) GHz AMD Ryzen R1600 CPU with AVX support. The Synology DiskStation DS723+ NAS also comes with the option to install one mini 10GbE module in the back. The default memory of the DS723+ NAS device is only 2GB, but it's expandable up to 32G. The DS723+ has an impressive 3-year warranty which can be extended to 5 years.
The Synology DS723+ NAS comes with 2GB of RAM out of the box, two Gigabit Ethernet ports, and you'll find a USB 3.2 Gen 1 port at the front for external hard drive data recovery and an eSATA connector at the back for connecting an external drive bay like the DX517. Synology hasn't changed the design of its NAS servers for a while now, so the DS723+ NAS retains the same look as its predecessor.
Synology has switched to AMD hardware in lieu of Intel. The Ryzen R1600 that powers the Synology NAS DS723+ is a dual-core model with four threads, with a base frequency of 2.60GHz and 3.10GHz boost. But the Ryzen R1600 doesn't have an integrated GPU, and that means the DS723+ NAS loses a key feature: hardware Plex transcoding.
A great upgrade in the Synology DS723+ NAS is the ability to use M.2 NVMe SSD slots for storage. The downside is that you can only use Synology's SNV3410 series NVMe SSDs with this NAS. In a similar vein, Synology is limiting what hard drives you can use with the DS723+. When it comes to performance, the R1600 has plenty of power for daily use. The DS723+ NAS is a true powerhouse for multimedia streaming, backing up your photos and videos, Windows and macOS machines, and office use cases.
The Synology Diskstation DS723+ NAS is a compact and capable storage device for home users and small businesses designed to accelerate their workloads, but unfortunately it can also suffer from NAS crash. Then the owners of the Synology Diskstation DS723+ NAS will need to contact a reliable data recovery services provider to get their photos, videos, and other documents back. ACE Data Recovery has extensive experience in recovery from failed NAS devices, including Synology NAS. ACEs will gladly help the Synology Diskstation DS723+ NAS owners with their data recovery needs.