Synology's New 2-Bay DS223 NAS Promises Simple Data Management
March, 2023
Synology's New 2-Bay DS223 NAS Promises Simple Data Management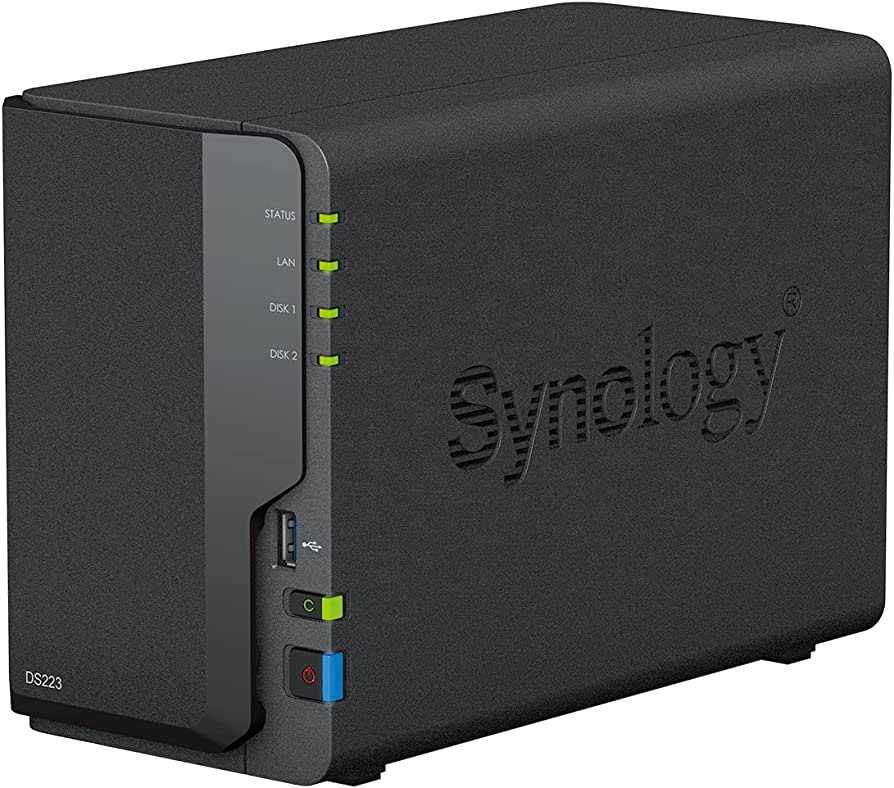 Synology has announced the DiskStation DS223 network attached storage (NAS) system, a new two-bay storage solution in its "Value" lineup of essential storage servers aimed at home and work-from-home use. The DS223 NAS relies upon Synology's DiskStation Manager (DSM) operating system. The new Synology DS223 NAS offers a suite of intuitive, easy-to-use data management solutions that will help consumers gain control over their growing data.
The Synology DS223 NAS enables users to consolidate files from various sources on their own private cloud, making their data easily accessible and simple to manage from any device. Up to 36TB of raw storage provides plenty of space for storing users' documents, media, and other files in one secure location. The two-bay NAS is designed primarily for multimedia files, such as photos and videos. DiskStation Manager includes Synology Photos, a feature that allows users to organize and access pictures from computers, mobile devices and Apple or Android TVs. The option to integrate the DS223 NAS with popular cloud storage services, including Google Drive, Dropbox, and Microsoft OneDrive, allows users to sync files to and from the cloud, delivering true data centralization and data ownership.
Since the DS223 NAS isn't part of Synology's higher-end, more expensive "Plus" lineup, it lacks some of the features and performance available on the Synology "Plus" series products launched last year. But the new DS223 NAS is a significantly more affordable and compact option (the DS223 is 165 x 108 x 232.7mm).
The Synology DS223 NAS is the good solution for home users who are looking to manage their data in a smart way with a centralized, comprehensive platform. But no matter how good these RAID storage devices are, they can also suffer from crash. Then the owners of the Synology DiskStation DS223 NAS will need to contact a professional NAS data recovery services provider to get their critical documents back. ACE Data Recovery team has extensive experience in recovery from different failed NAS devices, including Synology NAS. ACEs will gladly help the Synology Diskstation DS223 NAS owners with their data recovery needs.