Synology DiskStation DS920+ NAS
November, 2020
Synology DiskStation DS920+ NAS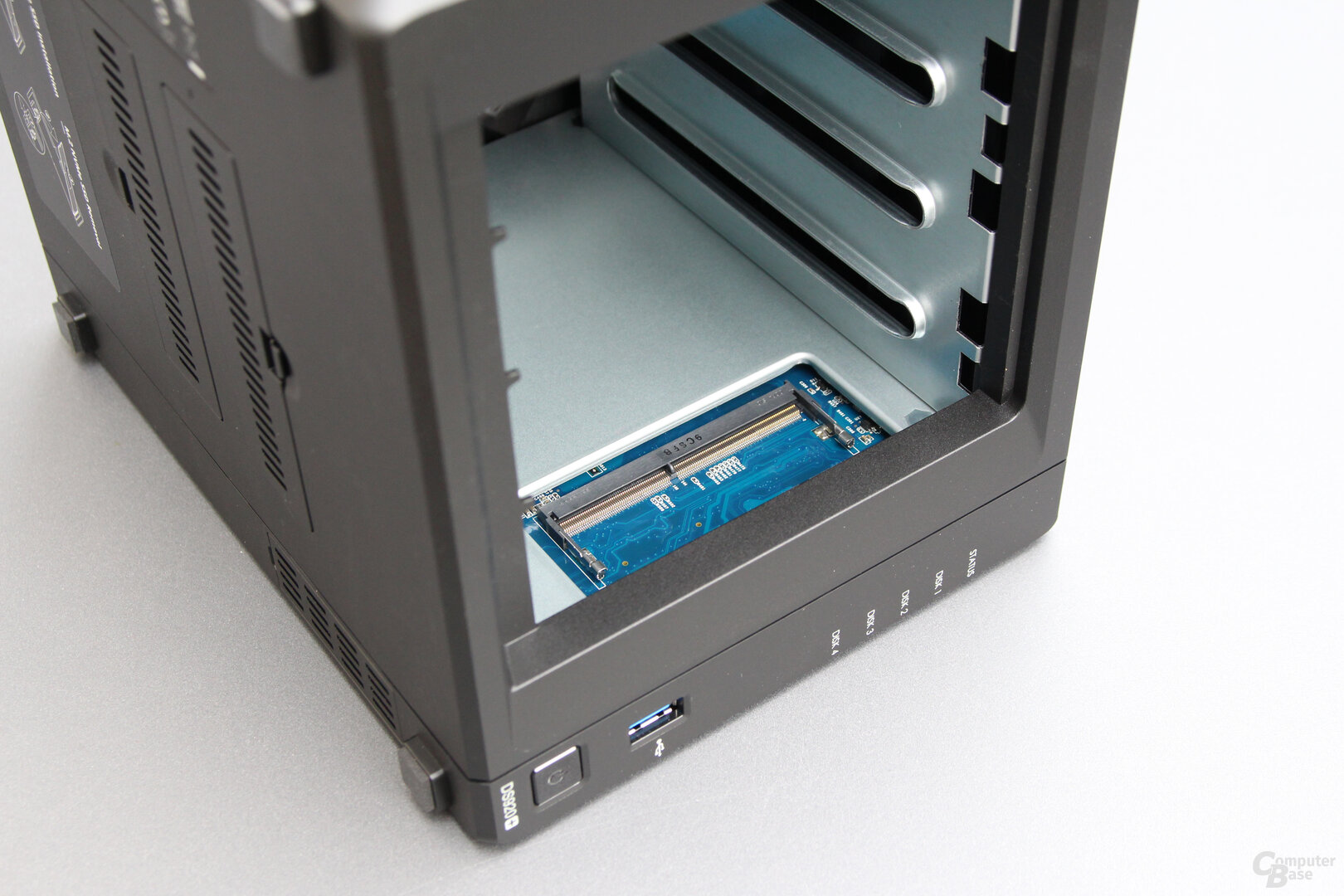 Designed for homes with power users or small-to-midsized business (SMB) users, the Synology DiskStation DS920+ is a 4-bay network attached storage (NAS) device that is easy to expand and comes with a variety of Synology and third-party apps, including Synology's powerful Collaboration Suite. The Synology DS920+ is the latest in the company's lineup of updated NAS systems, and it's very much the successor to the DS918+, which was released 3 years ago.
The two models look exactly identical and can only be distinguished by the mode number on the front. The significant differences between them are in the faster CPU and RAM and the more capable, embedded GPU of the Intel Celeron J4125 SoC used by the DS920+.
The DS920+ has 4 front-loading, tool-free drive bays where you can install 2.5-inch and 3.5-inch drives for a total of 64 terabytes (TB) of internal storage. The NAS has 2 built-in M.2 SSD slots for cache acceleration (accessible from the bottom of the enclosure). It can be expanded to 144TB using a Synology DX517 Expansion Unit. The DS920+ NAS offers several RAID types, including Synology Hybrid RAID (SHR), Basic, JBOD, RAID 0, RAID 1, RAID 5, RAID 6, and RAID 10.
The Synology DiskStation DS920+ NAS uses Synology's DiskStation Manager (DSM) as a general management and configuration app. It's a Windows-like operating system that makes it easy to configure drives, handle security, monitor NAS health, create shared folders, and download more apps from Synology and third-party partners to perform more specialized tasks. The easy, user-friendly web interface will guide you through installing the OS, configuring your user access, and installing some basic packages.
If you want to download apps, you should go to the Package Center where you'll find a catalog of more than 100 apps, including multimedia server apps, security apps, backup and restore apps, file management and migration utilities, development tools, surveillance apps, VPN server apps, and even email server apps. There is also Synology's Collaboration Suite, which includes a chat server, office productivity software, an email server, a file management server, and a group calendar utility.
The new Synology DiskStation DS920+ NAS is a good choice for anyone looking for a good NAS to support a medium-sized business with backup and file sharing. It offers excellent data protection features, but, unfortunately, it can also fail, just like any NAS storage. If that happens, ACE Data Recovery team is ready to help the Synology DiskStation DS920+ owners with their data recovery needs.