Synology BeeDrive: A Powerful and Compact NAS Storage Solution
July, 2023
Synology BeeDrive: A Powerful and Compact NAS Storage Solution
The Synology , a renowned manufacturer of Network Attached Storage (NAS) servers, has leveraged its extensive experience in hardware and software solutions to identify an untapped market opportunity. The result of their efforts is the Synology BeeDrive.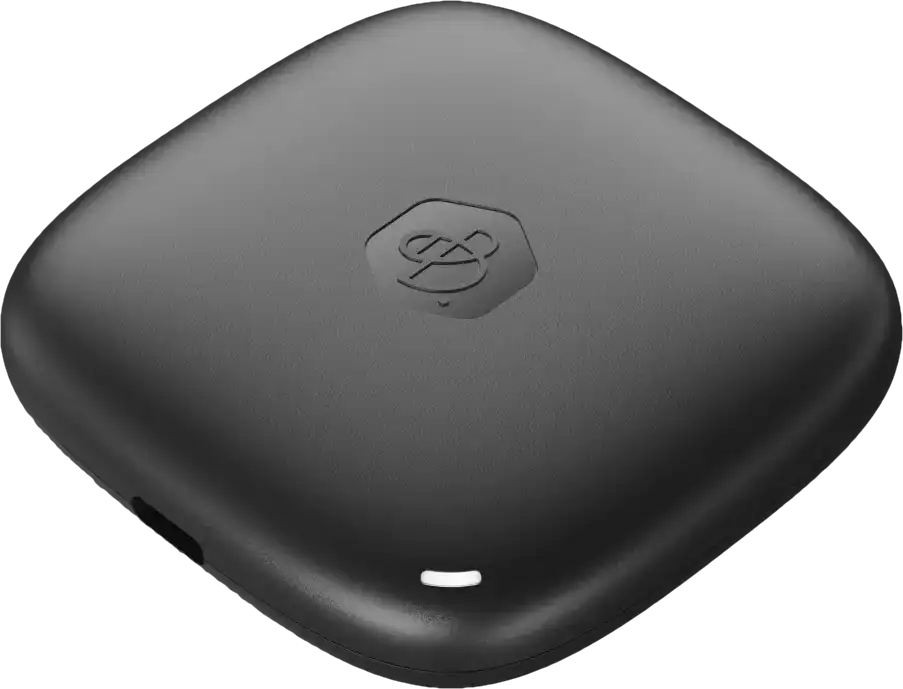 Synology BeeDrive Impressive Performance
Impressively, the BeeDrive achieves exceptional performance in terms of data transfer speeds. During a comprehensive speed test, the device demonstrated impressive sequential read speeds of up to 832MB/s and sequential write speeds of up to 881MB/s. Such impressive speeds, especially for a device of its compact size, make the BeeDrive an excellent choice for tasks such as video editing and game storage.
A Comprehensive Backup Solution
Nevertheless, the BeeDrive offers more than just rapid file storage and retrieval capabilities. Primarily intended as a backup hub, the BeeDrive requires users to install the dedicated BeeDrive app on their computers to access a suite of comprehensive file backup features. Presently, the BeeDrive Desktop app is available exclusively for Windows computers, with Synology planning to release a macOS version in the future.
Upon installing the BeeDrive app, users are prompted to either register or sign in to their Synology accounts. Once authenticated, they are presented with three options to initiate file backup: Computer Backup, File Sync, and Mobile Backup.
Computer Backup to BeeDrive
The Computer Backup feature is self-explanatory, enabling users to select specific folders or drives on their computers for backup to the Synology BeeDrive. The backup process commences as soon as the BeeDrive is connected to the computer, and subsequently, any new files added to the selected folders are automatically included in the backup.
BeeDrive File Sync
Similarly, File Sync allows users to determine how files are synchronized between their computers and the BeeDrive NAS. This feature provides flexibility in choosing whether the BeeDrive's files should replace those on the computer or vice versa. Such functionality proves invaluable for individuals who work across multiple devices, as it allows them to set up different sync folders and directions according to their needs.
What sets Computer Backup and File Sync apart from conventional backup solutions is the File version feature. This feature discreetly stores up to five versions of each file in a hidden folder on the BeeDrive, empowering users to restore previous versions as required.
Synology Mobile Backup
The Mobile Backup functionality enables users to effortlessly back up their phone's photo album to the BeeDrive via a Wi-Fi connection. Similar to DS Photo, a feature found in Synology's NAS servers, this process requires users to download the BeeDrive mobile app from either the Google Play Store or the Apple App Store. Once installed, users scan the provided QR code on their computer screen using the mobile app. As long as both the mobile device and computer are connected to the same Wi-Fi network, the BeeDrive mobile app seamlessly and automatically backs up the phone's photos to the BeeDrive. Additionally, Synology has considerately incorporated the capability to convert HEIC files to JPG format for iPhone users during the photo backup process.
Synology BeeDrive portable NAS Powerful Features
The BeeDrive app offers a range of powerful features beyond simple backup solutions. Notably, the most powerful feature offered by the BeeDrive app is BeeDrop. This feature allows users to effortlessly send files, photos, and instant camera shots to the BeeDrive without the hassle of cables or intricate configurations.
For users seeking a comprehensive hardware solution without the need to invest in a recovery from NAS server or subscribe to monthly cloud storage services, the BeeDrive presents an enticing option. However, it is worth noting that Synology's storage capacity options for the BeeDrive are somewhat limited, leaving potential customers yearning for higher storage capacities.
Data recovery services for Synology portable NAS server
A Synology portable NAS server is a convenient way to store and access your files from anywhere. But what happens if you lose your data? Whether it's due to accidental deletion, hardware failure, malware infection, or natural disaster, data loss can be devastating for your business or personal life.
That's why it's important to have a reliable data recovery service on hand.
At ACE Data Recovery, we have the experience, tools, and skills to recover your data from any Synology NAS device, regardless of the model, capacity, or file system.
Corrupted or deleted partitions or volumes
Virus or ransomware attacks
Fire, water, or power damage
We offer a free diagnosis and a no-data-no-fee guarantee. We also provide 24/7 customer support and fast turnaround time. We use advanced techniques and equipment to ensure the highest success rate and the best quality of data recovery.
If you need data recovery services for your Synology portable NAS server, don't hesitate to contact ACE Data Recovery today.
We will guide you through the process and provide you with a free quote. We value your privacy and security and we will treat your data with utmost care and respect.
Here are some additional things to keep in mind if you've lost data from your Synology portable NAS server:
Don't format or overwrite the affected disks.
Disconnect the NAS server from the network.
Contact a data recovery service as soon as possible.
We understand that data loss can be a stressful experience. That's why we're here to help you get your data back as quickly and easily as possible. Contact us today to learn more about our data recovery services for Synology portable NAS servers.
We look forward to hearing from you!