Toshiba Announces 14TB HDD Availability on Supermicro Storage Servers
July, 2018
Toshiba Announces 14TB HDD Availability on Supermicro Storage Servers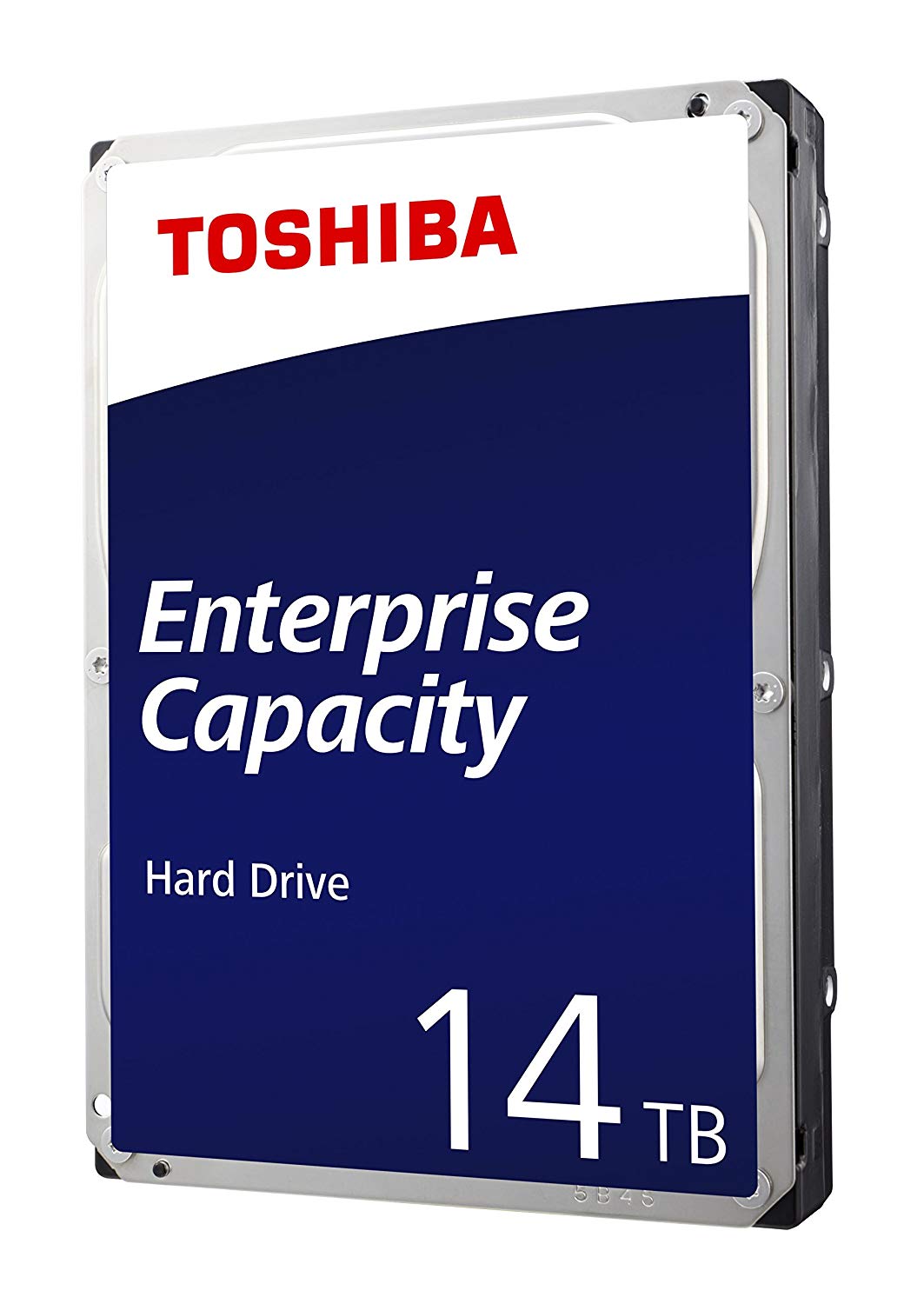 Toshiba America El Electronic Components, Inc. has announced that SuperMicro Computer, Inc. has successfully qualified the rong>MG07ACA Series 14TB and 12TB HDD SATA models on select Supermicro storage server platforms. Using a 9-disk, helium-sealed design, the new MG07ACA Series provides power-efficient capacity and storage density, which is now available on Supermicro's popular SuperStorage (SSG) line-up of server platforms. The MG07 Series 14TB capacity allows data center customers a choice of storage server platform solutions available through Supermicro's extensive network of distributors as well as systems and solutions integrators.
The MG07ACA Series features both 14TB 9-disk and 12TB 8-disk models. The helium-sealed 3.5-inch mechanical design realizes better storage density and a lower HDD operating power profile, achieving a 40% increase in maximum capacity and 50% better power efficiency (W/GB) over 10TB HDD models.
According to Toshiba, the new MG07ACA Series helium-sealed 14 TB HDD delivers the highest capacity available in the market today using the conventional magnetic recording to better support the company's customers with high-capacity storage solutions and meet the growing capacity needs. Customers can now maximize the storage capacity per server node by using 14TB SATA drives and achieve even better cost per TB.
The MG07ACA Series 14TB 9-disk and 12TB 8-disk HDDs are good solutions to meet the growing capacity needs of enterprise and cloud data center customers but like all storage media, they can eventually fall victim to physical and logical failures that can make critical data inaccessible. To get their irreplaceable data back, businesses will need to contact a reliable professional data recovery services provider.
ACE Data Recovery has been providing data recovery services for more than 30 years and has earned the reputation of being the most experienced and trusted data recovery company. ACEs professionally recover all types of storage media and can boast of the industry-leading results. All recovery procedures are done in the proprietary labs with Class 100 clean rooms for HDD recovery. ACE Data Recovery team has helped thousands of businesses and will welcome the opportunity to help the MG07ACA Series HDD owners with their data recovery needs.