Solidigm plans to introduce 30 TB and 61 TB capacity SSDs
December, 2022
Solidigm plans to introduce 30 TB and 61 TB capacity SSDs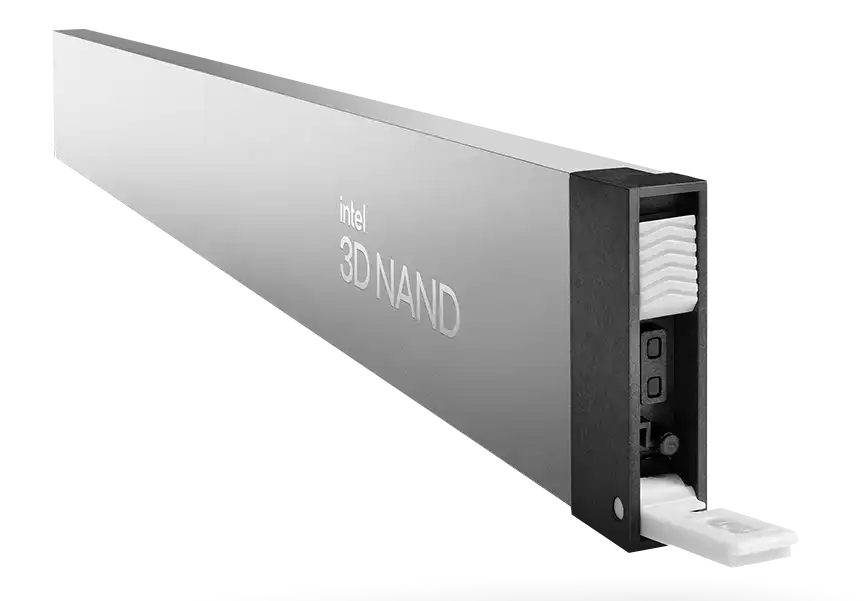 Solidigm, Intel's former SSD division acquired by SK Hynix, presented a detailed look of its near-term SSD roadmap at the Tech Field Day 2022 event. The company plans to introduce 30 TB and 61 TB capacity SSDs based on the Solidigm's fourth-generation 192-layer QLC (quad-Level Cell) technology. These capacities are greater than the current highest disk drive capacity available today.
There are actually two SSD drives on the way called Essential Endurance and Value Endurance. The company is launching eight total SSDs (four across each lineup), with capacities ranging through 3.84, 7.68, 15.36, and 30.72 TB for its Essential Endurance lineup (4 KB block size and 32 PB written [PBW] endurance rating). But the largest capacity lies in the company's Value Endurance series, which will see capacities across 7.68, 15.36, 30.72, and 61.44 TB with an increased 65 PBW rating. Solidigm is positioning its Essential Endurance SSD drives as QLC replacements for TLC drives in scenarios that can cope with lowered 4K random write performance. In contrast, its Value Endurance looks to capture the market for read-focused use cases.
Solidigm quoted 113,000 random write IOPS and 474 MBps throughput for its new QLC-based SSDs (based on the 7.68 TB capacity). The company also paired its performance data against competing (and undisclosed) TLC and QLC products, claiming its QLC SSDs deliver 600% faster throughput and 84% lower latency (503 ms) in 4K random writes against a competing but unidentified QLC SSD, while still improving performance by 24 percent over a competing TLC SSD.
Solidigm said these new SSD drives would grow its market as a TLC SSD and disk drive replacement. They will come in U.2 (2.5-inch), E1.S, E1.L and E3.S formats and are expected to arrive in the first half of 2023. ACE Data Recovery team is looking forward to see the Solidgm Essential Endurance and Value Endurance SSDs. ACEs are ready to help the Solidgm Essential Endurance and Value Endurance SSD owners with their data recovery needs.