Seagate FireCuda Gaming Hub
August, 2021
Seagate FireCuda Gaming Hub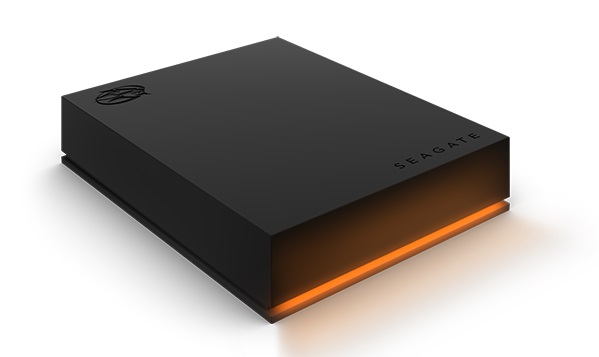 The Seagate FireCuda Gaming Hub is an external storage device that was designed to add a substantial amount of space for user's games and other software. It's a desktop-style hard drive in an external enclosure that measures 1.9 by 5 by 8.1 inches and weighs 2.7 pounds. Within the frame is a 3.5-inch HDD that spins at 7,200rpm. The HDD drive is powered by an included wall-wart style adapter. It can be placed both vertically and horizontally. The FireCuda Gaming Hub comes in two capacities, the 8TB and 16TB models.
As a hub, the Seagate FireCuda is rather basic. Although it is fast for a spinning external hard drive, thanks to its 7,200rpm platters, it is plodding compared with most external SSDs. No platter drive can really compete with a current SSD for copying and loading recent high-impact AAA games rife with graphical content. It's also the bare minimum, feature-wise, as a hub, due to its limited range of connectors. It is equipped with the main connector for system direct-attachment – a USB Micro-B port and features USB Type-C and USB Type-A ports to connect and power your peripherals.
But the FireCuda's immense capacity makes it ideal for game storage and backup if you have hundreds of games. Most gamers should be able to store their entire collection on the Gaming Hub, with plenty of room left over for movies, other media, and most any other files they might want to store.
For software, users can download the Seagate Toolkit – there are versions for both Windows and macOS—once they register the drive. Functions include backup, restore, and sync/mirror, plus controls for one of the Hub's niftiest features: the on-chassis RGB LED lighting.
The Seagate FireCuda Gaming Hub is a good desk addition that allows user to back up and archive their collection of games. Yet it is also vulnerable to failures, just like any storage media. If that happens, the Firecuda Gaming Hub owners will need to contact a professional data recovery services provider like ACE Data Recovery to get their valuable data back. ACE Data Recovery team has an extensive experience in recovering data from different types of HDD media and can boast of the highest success rate in the industry. ACEs are ready to help the FireCuda Gaming Hub owners with their data recovery needs.