Seagate Expansion 8TB external hard drive 2022
January, 2023
Seagate Expansion 8TB external hard drive 2022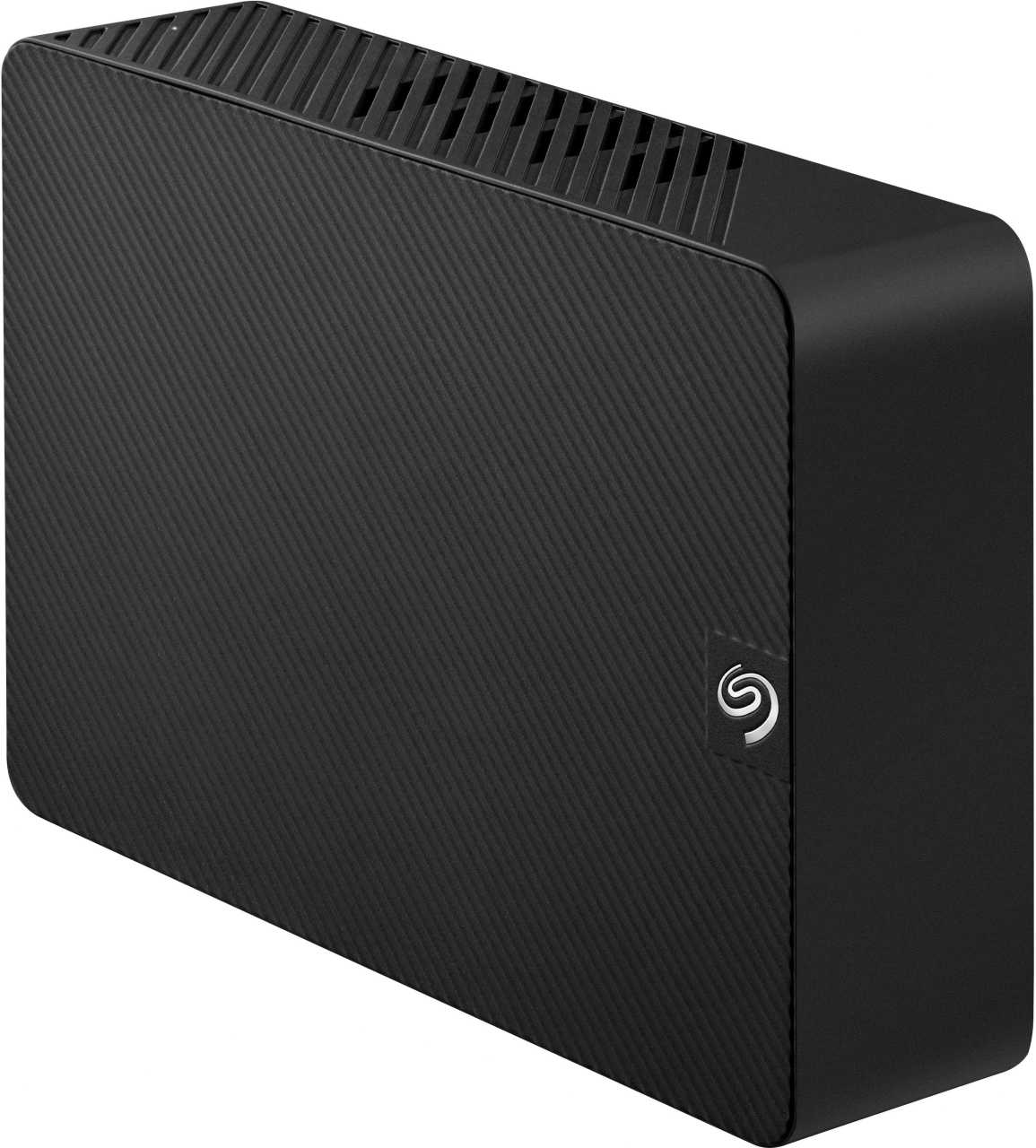 The Seagate Expansion 8TB hard drive is a typical desktop storage solution. It has a well-vented plastic body, just a hair larger than the 3.5-inch hard drive it hides within. The Seagate Expansion 8TB external HDD connects to your Mac or PC using USB 3.1. On the rear of the Seagate Expansion hard drive is a common barrel connector used for the included power supply and USB Micro-B port. As the cable is a USB-A cable, users may need to use a hub or adapter with their Mac if it solely has USB-C ports.
The enclosure of the Seagate Expansion 8TB HDD has a striped appearance with angled lines along the plastic body. The top, rear, and bottom of the Seagate Expansion 8TB have hidden vents that allow airflow to the hard drive. On the underside of the external HDD, there are silicone feet that keep it just off the surface of your desk and prevent it from sliding around.
As the Seagate Expansion 8TB external hard drive is aiming to be affordable, its speed isn't going to impress anyone. Still, the Seagate Expansion drive is a good option if you need a backup system, a drive for everyday tasks, or a place to store and recovery a wealth of files. The Seagate Expansion 8TB hard drive is formatted in ExFat by default so it can work with both Mac or Windows PCs out of the box, but users can easily reformat it into the more Apple-specific APFS, Microsoft NTFS or leave it in ExFat for universal access.
The Seagate Expansion external hard drives can be a solid choice with 8TB of capacity for backups and file storage, but unfortunately, they aren't protected from HDD logical and physical failures, making critical user data inaccessible. If that happens, the owners of Seagate Expansion 8TB external HDDs will need to contact a professional data recovery services provider to recover external hard drive and get their irreplaceable files back.
ACE Data Recovery has been providing hard drive recovery on a full range of external and internal hard drives of all makes and models for more than 35 years. ACE Data Recovery engineers can retrieve any data from storage media that other companies consider "unrecoverable". ACEs are ready to help the Seagate Expansion 8TB hard drive owners with their data recovery needs.