SanDisk Launches Professional G-Drive SSD
March, 2023
SanDisk Launches Professional G-Drive SSD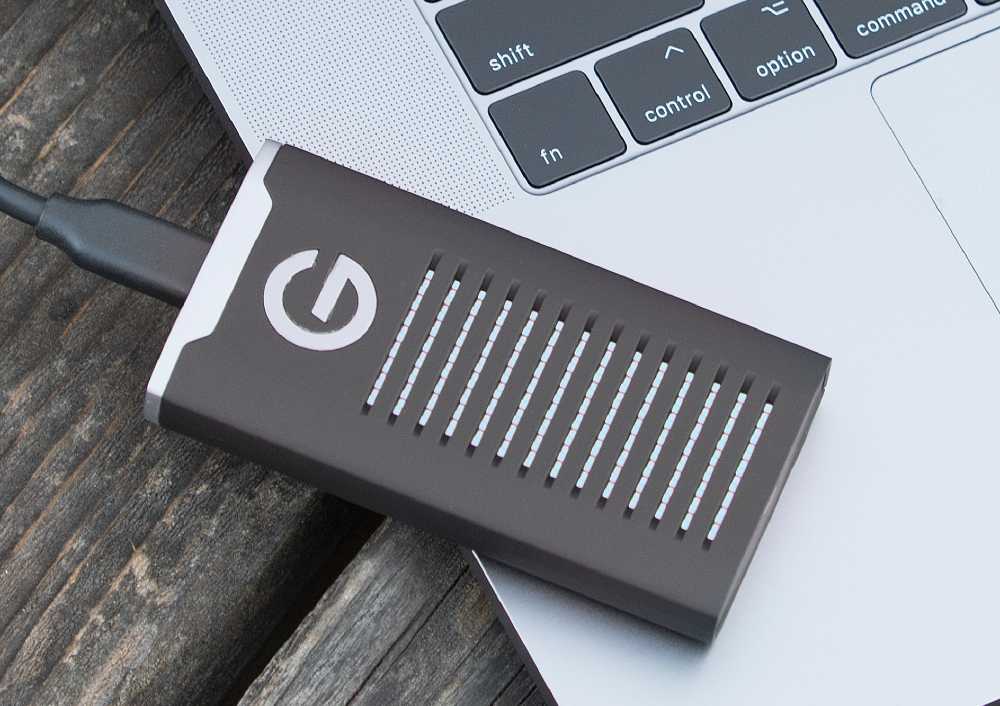 The Sandisk Professional G-Drive SSD is a portable drive is only 95 x 50 x 15mm in size, so it fits nicely in your hand and can be slipped easily into a camera or laptop bag. The G-Drive SSD features NVMe technology and USB-C connectivity. SanDisk supplies two USB-C cables with the G-Drive SSD, one USB-C to USB-C and the other USB-C to USB-A.
Aimed at professional photographers, the Sandisk G-Drive SSD comes ready for use with Apple Mac computers APFS but can be reformatted to work with Windows machines. The SanDisk Professional G-Drive SSD is available in four capacities, 500GB, 1TB, 2TB and 4TB. That's likely to be enough for most users, but intensive shooters on long trips may wish for a larger capacity or need to invest in a second drive.
The SanDisk Professional G-Drive SSD works well in day-to-day use when storing stills and editing 4K video and transfers files from a computer and back quickly. The G-Drive SSD has NVMe technology and this combined with the USB-C (USB 3.2 Gen 2) connectivity enables read speeds of up to 1050MB/s and write speeds of up to 1000MB/s. While the SanDisk Professional G-Drive SSD weighs just 90g, it is ruggedized to survive being crushed by up to 2000 lbs and dropped from 3m. The G-Drive SSD is also vibration resistant and weather/dust resistant to IP67. The SanDisk Professional G-Drive SSD also comes with software onboard ready for download and installation on a computer to enable password-enabled 256-bit AES-XTS Hardware encryption.
The SanDisk Professional G-Drive SSDs are excellent portable storage drives for photographers and videographers who shoot full HD and 4K video. But no matter how good they are, the G-Drive SSDs have a limited number of write cycles, so the ability to write to them will eventually wear out, leading to potential data loss. Then the owners of the SanDisk Professional G-Drive SSDs will need to contact a professional SSD data recovery services provider to get their valuable photos and videos back. ACE Data Recovery is the only company that develops its own in-house proprietary hardware and software specifically to recover external HDD and SSD drives. ACE Data Recovery engineers can boast of highest success rates in the industry 98% and are ready to help the SanDisk Professional G-Drive SSD owners with their data recovery needs.