January, 2021
Samsung Portable SSD T7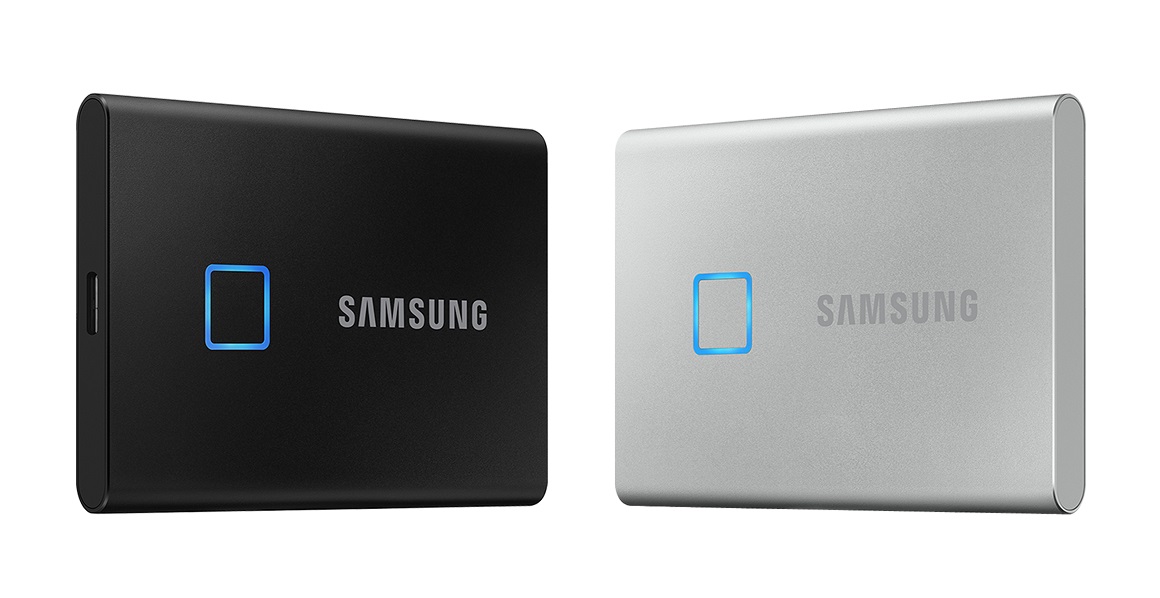 The Samsung Portable SSD T7 features Samsung's latest 92-layer TLC V5 V-NAND flash and a DRAMless NVMe controller. With optional to use AES 256-bit encrypted password protection, it is not only fast, but it is also secure.
The Samsung Portable SSD T7 has a credit card sized profile and durable enclosure that looks sleek and comes in 3 color options – gray, blue, and red. It measures 85 x 57 x 8mm, weighs just 58 grams, and is a convenient option to carry anywhere.
The T7 SSD is available in capacities of 500GB, 1TB, and 2TB. The drive also comes with both a USB Type-C-to-C cable and a USB Type-C-to-A cable. In terms of speed, Samsung rates the T7 Portable SSD to hit speeds of up to 1,050/1,000 MBps read/write over a USB 3.2 Gen 2 10Gbps link.
Samsung's T7 features the company's TurboWrite SLC cache acceleration technology all other SSDs share. The T7 supports the Non-Volatile Memory Express (NVMe) data transfer protocol for accessing SSDs over a PCI Express bus that helps ensure fast transfer rates. It also uses triple-bit multi-level cell (MLC) flash memory technology.
The SSD comes preformatted in the exFAT file format. That means it can work with Windows, macOS, and Android without any reformatting needed on the user's part. Users will have to install the Samsung Portable SSD software to set a password. The T7 SSD drive come loaded with installers for the Windows and Mac versions of the software. If you have an Android device, Samsung also provides a mobile app for use on smartphones and tablets that can be downloaded from the Google Play Store.
The Samsung Portable SSD T7 provides ample performance for most business users and is a cost-effective choice as a mainstream pocket SSD. Although these SSDs don't have the fingerprint reader for outward-facing security, their hardware-based AES 256-bit encryption will keep user data safe from prying eyes.
But still, the T7 SSDs are also vulnerable to physical and logical SSD failures that make user data inaccessible. If that happens, the owners of the Samsung Portable SSD T7 will need to contact a professional data recovery services provider to get their critical files back. ACE Data Recovery team can successfully recover data from failed SSDs of makes and models and will gladly help the Samsung Portable SSD T7 owners with their data recovery needs.