Samsung Unveils ZNS SSD TLC V-NAND for Datacenter-Grade Endurance && Performance
July, 2021
Samsung Unveils ZNS SSD TLC V-NAND for Datacenter-Grade Endurance && Performance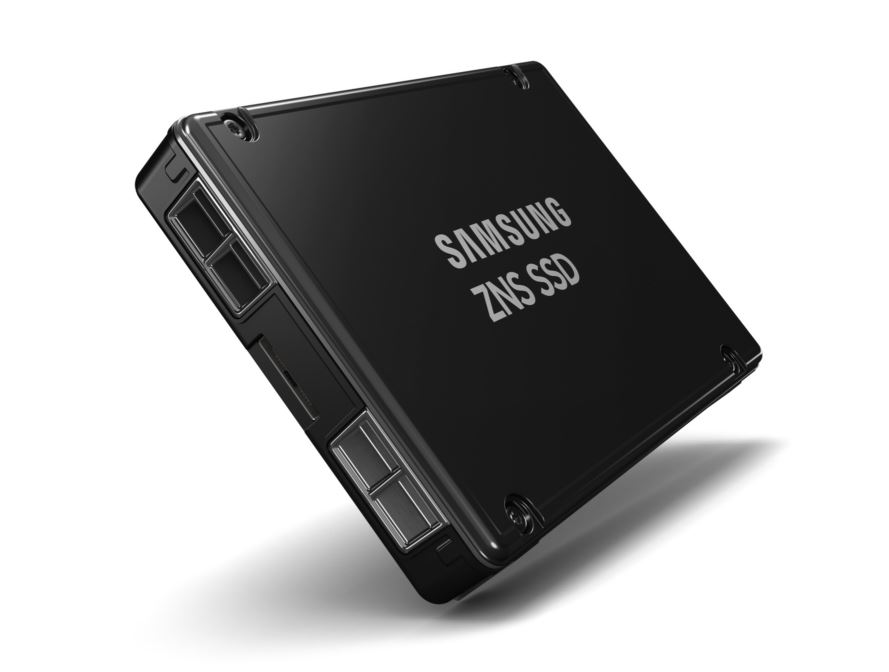 Samsung has introduced its new enterprise solid-state drives (SSD) featuring Zoned Namespace (ZNS) technology — the PM1731a. The new ZNS SSDs combine high performance, long endurance, relatively low price enabled by the company's TLC V-NAND, and improved quality of service (QoS) for datacenters.
ZNS SSDs work differently than conventional block-based drives and have a number of advantages. The ZNS technology allows incoming data to be grouped based on its usage and access frequency, and stored sequentially in independent large zones within an SSD. This can significantly reduce the number of write operations and lower the SSD's write amplification factor (WAF). WAF is the amount of actual writes performed by the drive compared to writes initially instructed by the host system. The closer the WAF is to one, the more efficient the SSD and the longer it will last.
Samsung claims its new ZNS SSD can achieve a WAF close to one. A major improvement over typical server SSD values between three and four. This will make the drive last up to four times longer than conventional NVMe SSDs, which will reduce their total cost of ownership (TCO) and will simplify server infrastructure. But Samsung does not provide a specific TB written (TBW) number though. ZNS also allows users to take advantage of the SSD's full capacity by eliminating the need for overprovisioning, which would have required reserving some storage space for background tasks.
Samsung's 2.5-inch PM1731a ZNS SSDs are based on the company's proprietary dual-port controller as well as 6th Generation TLC V-NAND memory. The drives will be available in 2TB and 4TB capacities.
Samsung said it has been actively engaging in several open-source projects to help expand the ZNS ecosystem. The company will make its ZNS technology available to xNVMe, which provides software libraries and tools to improve the performance of NVMe devices. Samsung is also participating in the Intel-created Storage Performance Development Kit (SPDK) community to enable SPDK users to implement ZNS more easily.