Samsung 980 Pro PCIe 4.0 SSD released with a read speed of 7000 MBs
September, 2020
Samsung 980 Pro PCIe 4.0 SSD released with a read speed of 7000 MBs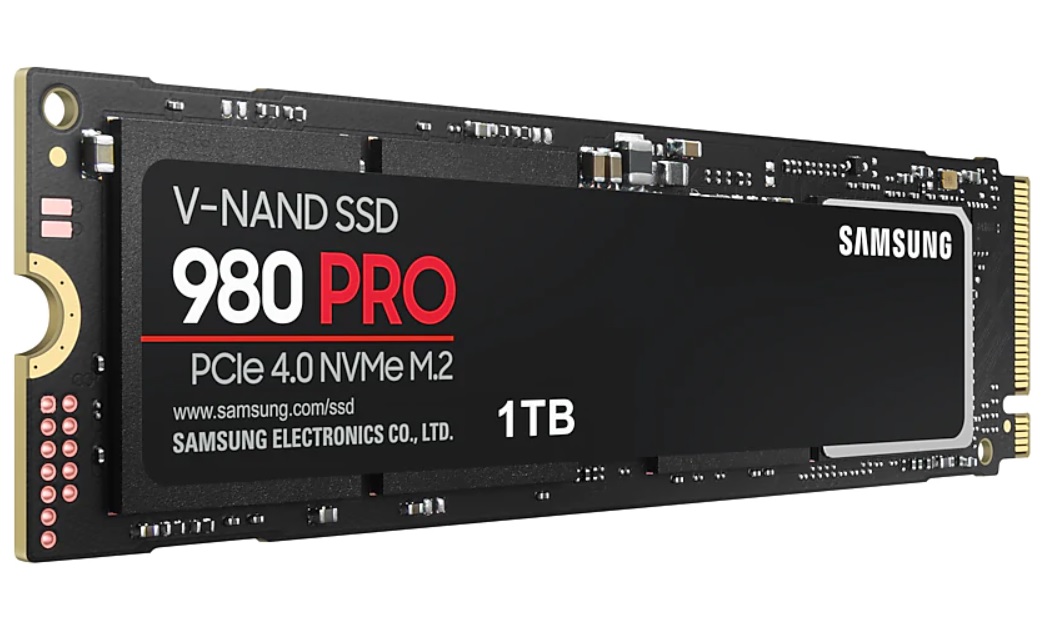 At the CES 2020 trade show, Samsung showcased its first PCIe Gen 4 drive — the 980 Pro but with very little technical information, and no release date was announced. Now the company has published specifications of the drive on its Singapore website. It's an indication that the product is about to be launched.
The Samsung 980 Pro SSD is based on the company's proprietary controller and uses the company's 3D TLC V-NAND memory. The controller supports AES 256-bit encryption as well as TCG/Opal IEEE 1667 coding, so the SSD can be adopted for PCs used by enterprises and government agencies that require advanced security.
The SSD drive comes in an M.2-2280 form-factor and features a PCIe 4.0 x4 interface. Current capacities include 250 GB, 500 GB, and 1 TB versions. The product page for the 980 PRO indicated that sequential read speed is now planned to be 7 GB/s, an improvement over the 6.5 GB/s listed earlier this year at CES and up to 5,000 MB/s sequential write speeds. As its random IO specifications, SSDs are capable of up to 1,000,000 random reads (4 KB, QD32) as well as up to 60,000 IOPS random writes (4 KB, QD1).
Although the 250 GB and 500 GB variants of the Samsung 980 PRO are a little slower than the 1 TB SKU, they are still fast in comparison to PCIe 3.0 SSDs and old SATA SSDs. In fact, Samsung claims the new 980 PRO models are twice as fast as the PCIe 3.0 variants and 12.7x faster than SATA models.
The new SSDs use Nickel coating and Dynamic Thermal Guard technology to ensure that the new 980 PRO SSDs don't suffer from heat-related performance issues. Power consumption for the Samsung 980 Pro is rated at up to 8.9 Watts peak, but on average the drive's power consumption is about 6.2 Watts.
As of now, only limited details are known about 980 PRO SSDs, and Samsung is yet to announce their price and where to get them from. ACE Data Recovery team is looking forward to see new Samsung 980 PRO PCIe 4.0 NVMe M.2 SSDs and is ready to help their future owners with their data recovery needs.