Sabrent Rocket 2230 SSD Released
January, 2023
Sabrent Rocket 2230 SSD Released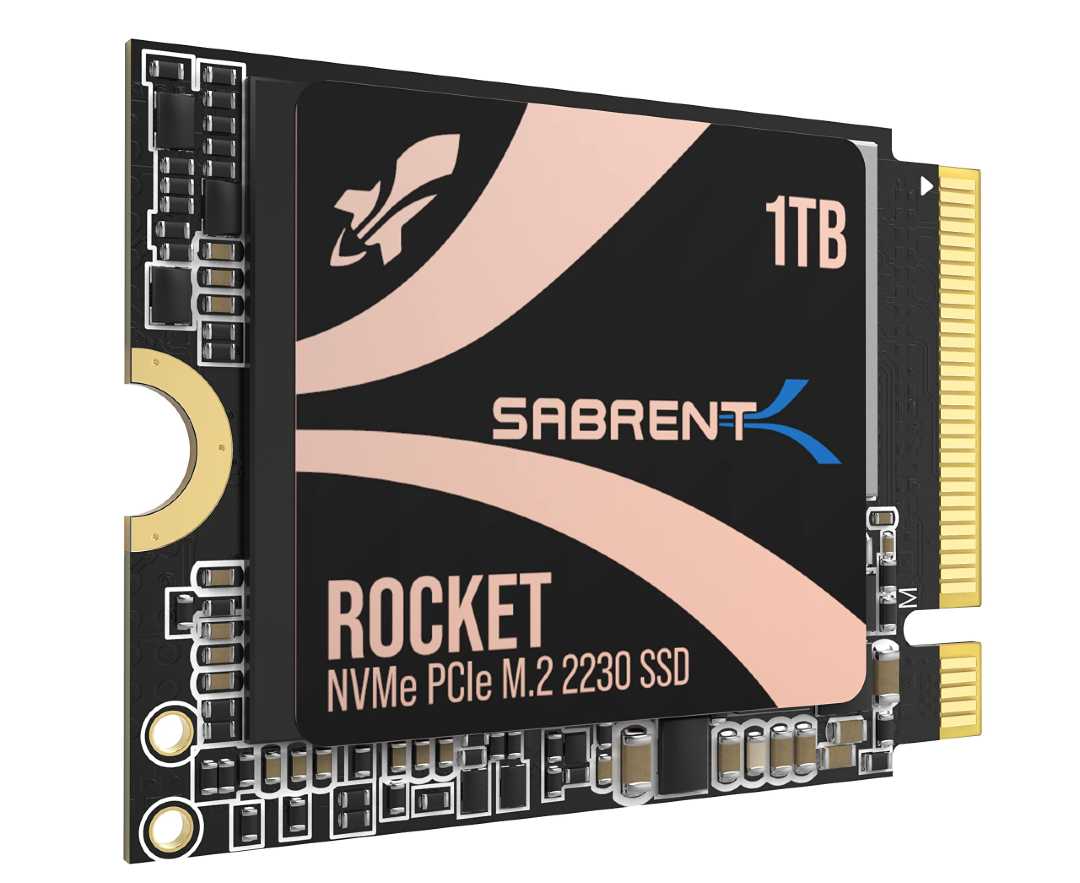 Sabrent has recently released the Sabrent Rocket 2230 that is an SSD for small form factor PC or handheld devices like Steam Deck that come with limited storage space. The Rocket 2230 is a small M.2 SSD in a 2230 size (it is just 30mm long). It's a Gen4 SSD and uses a Phison E21 controller paired with a Micron B47 NAND flash chip. DRAM-less with HMB support, the Sabrent Rocket 2230 SSD won't overheat your device.
The Rocket 2230 NVMe SSD is available in capacities of up to 1TB. The Sabrent Rocket 2230 SSD offers sequential speeds of up to 4,750MB/s read and 4,300MB/s write, so it is not the fastest Gen4 SSD in the market. But it is one of the smallest, which is a good solution for some devices. The Sabrent Rocket 2230 SSD is also backward compatible with Gen3 and Gen2 PCIe slots with reduced bandwidth but retains excellent latency.
The Sabrent Rocket 2230 SSD is a retail drive that comes with a full warranty for complete support, unlike OEM drives that users might buy second-hand. This includes a free download of Sabrent Acronis True Image so users can clone their old drive. The Rocket 2230 SSD drive will also be supported with any necessary firmware updates, ensuring future compatibility.
For those who own a Steam Deck, a Microsoft Surface, an ultrabook, NUC, or even a compact HTPC, the Sabrent Rocket 2230 SSD is a convenient solution with a retail warranty, so users don't have to worry about taking a chance on a second-hand OEM SSD. But nevertheless, this tiny SSD drive may fail, making critical user data inaccessible.
If that happens, the owners of the Sabrent Rocket 2230 SSDs will need to contact a reliable data recovery services provider to get their valuable files, photos, and other documents back. ACE Data Recovery team has extensive experience in recovering data from all types of external hard drive media, including SSDs of all makes and models. ACEs can boast of one of the highest success rates in the industry and are ready to help the Sabrent Rocket 2230 SSD owners with their data recovery needs.