Phison Announced New Platform for Enterprise 2.5-inch 3D QLC SSDs
October, 2020
Phison Announced New Platform for Enterprise 2.5-inch 3D QLC SSDs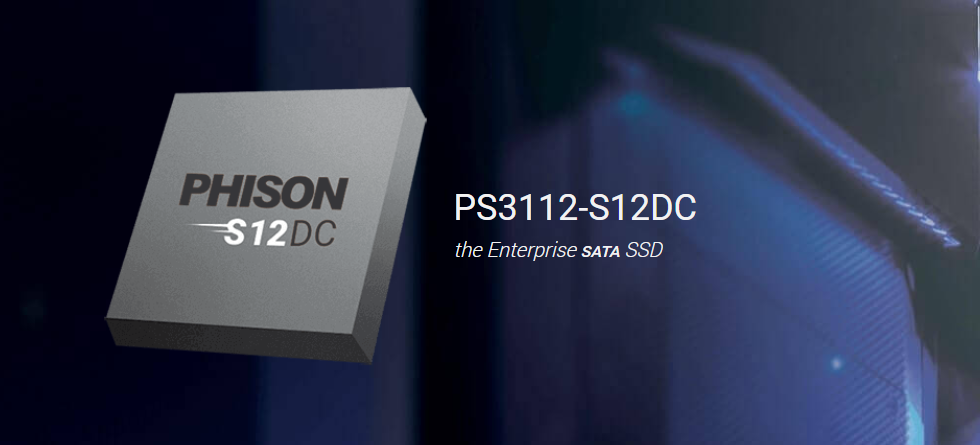 Phison has announced a new SSD platform that will enable its partners to build enterprise-grade SSDs featuring capacities of up to 15.36 TB. The new SRE250-series platform uses 3D QLC memory, so we can expect the new drives to be reasonably priced, especially as it seems performance may not be that high.
Phison's new QLC customizable enterprise SSD solution consists of the S12DC controller, firmware, and PCB design with power loss protection capacitors. Traditionally, the company also offers manufacturing services, and currently, it provides enterprise SATA drives featuring 1.92TB, 3.84TB, 7.68TB, and 15.36TB capacities.
The new S12DC-powered SSDs from Phison come in a 2.5-inch/7mm form-factor, and therefore, they enable datacenter operators to build servers for read-intensive applications of a rather unprecedented storage capacity and density.
As to the performance, Phison's S12DC SSDs are rated for up to 530MB/s sequential read speed, up to 220MB/s sequential write speed, up to 90,000 random read IOPS as well as up to 10,000 random write IOPS. They feature end-to-end data path protection, power loss protection capacitors (pFail), and a 5-year warranty. As for endurance, the SSDs are rated for 0.1 drive writes per day (DWPD) for five years, which is well below that of typical enterprise-grade SSDs. Phison said they began shipping the S12DC QLC SSDs to customers in August 2020.
The S12DC QLC SSDs are good storage solutions that deliver higher performance, lower power consumption, and greater rack storage density for read intensive storage applications that currently source hard disk drives. But like all SSDs, they may fail and result in critical data inaccessibility which means downtime for businesses. Then their owners will need to contact a reliable data recovery services provider, like ACE Data Recovery team. ACEs can successfully recover data from all types of storage media, including SATA and NVMe SSDs recovery, and are ready to help the S12DC QLC SSD owners with their data recovery needs.