QNAP TS-431X3 NAS Now Available
July, 2020
QNAP TS-431X3 NAS Now Available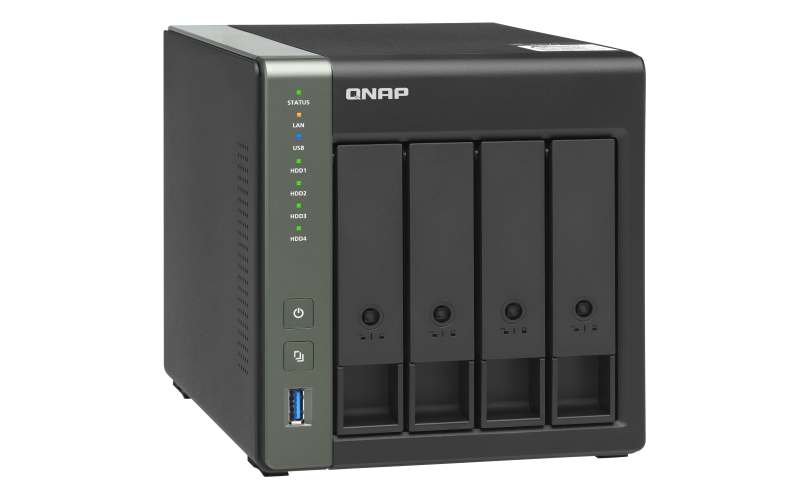 QNAP released the TS-431X3, their newest NAS featuring quad-core CPU, 10GbE SFP+ and 2.5GbE RJ45 connectivity. The TS-431X3 was designed to allow businesses to deploy a high-speed network environment for their backup, recovery, and virtualized storage needs.
The QNAP TS-431X3 NAS comes with a quad-core 1.7 GHz processor, up to 8GB in RAM (4GB standard), and support for high bandwidth for speedy and intensive data transmission. Users can pair it with QNAP QSW series switch and build a 10GbE network environment to deploy containerized applications. The TS-431X3 also has a 2.5GbE port for low-latency file sharing and team collaboration. The new NAS comes with tool-less and lockable drive bays, which make drive installation simpler and ensure that drives are safe and secure.
The QNAP TS-431X3 NAS supports Snapshot technology, and the HBS app allows for backup to local, off-site, and cloud storage. Due to this, users have to ability to create a comprehensive disaster recovery plan. Besides, the Notification Center makes it possible to manage and monitor the entire system from a single app. Security Counselor recommends actions and settings to improve NAS security.
Other software includes:
Surveillance Station allows for building a secure surveillance system;
QmailAgent enables centralized management of multiple email accounts;
Qsync automatically synchronizes files between NAS, mobile devices and computers;
Qsirch quickly finds needed files;
Qfiling automates file organization.
The TS-431X3 users can also remotely access their NAS to improve work efficiency if they download companion mobile apps.
Although the new QNAP TS-431X3 NAS comes with a comprehensive set of security features, these devices can also experience failure that result critical file inaccessibility and mean downtime for businesses. If that happens, the owners of QNAP TS-431X3 NAS will need to contact a reliable professional data recovery services provider like ACE Data Recovery. The company's engineers have extensive experience in successfully recovering data from different types of NAS and will gladly help businesses who use the QNAP TS-431X3 NAS with their data recovery needs.