QNAP Announced New Entry-Level TS-230 NAS
June, 2020
QNAP Announced New Entry-Level TS-230 NAS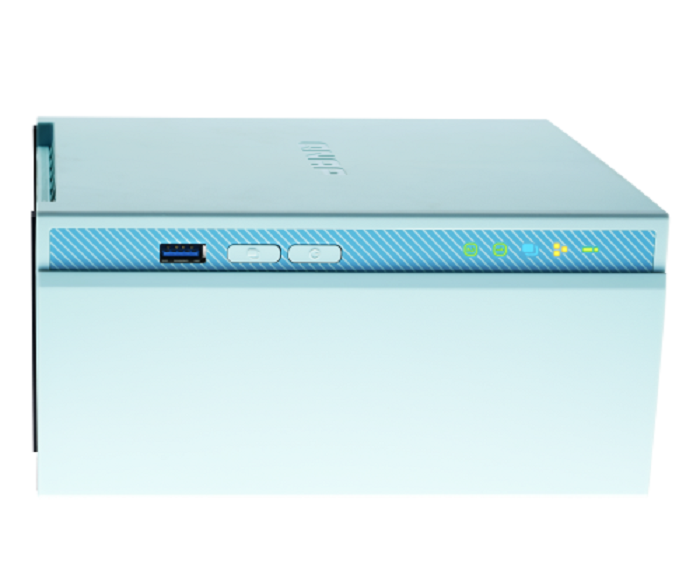 QNAP announced its new compact budget-friendly 2-Bay TS-230 NAS for home and everyday usage. This entry-level NAS combines a rich set of useful features and versatility with a stylish design and can easily fit into any living environment. The QNAP's new NAS is a good solution for users with daily central storage needs, including back up, photo and video sharing. It also supports multimedia apps, real-time transcoding and offers tool-less installation.
The TS-230 uses the Realtek RTD1296 quad-core 1.4 GHz processor and built-in 2GB DDR4 RAM. The NAS features one Gigabit port and supports SATA6 Gbps disk drives, AES-256 encryption, and SSD caching. The new QNAP's NAS is small in size – 188.6mm high, 90.2mm wide, and 156.2mm in depth and is equipped with a cooling fan inside that uses an HDB type Sintetico bearing fan, offering high airflow and low noise. That ensures better cooling for constant system operation.
The new QNAP NAS device is managed by the intelligent QTS operating system that offers users comprehensive file storage, sharing, backup, synchronization, and data protection. Users can regularly backup their own OS data (Windows and Mac) to the TS-230 and then use the HBS app to back up NAS data to the cloud. The QNAP TS-230 also allows creating multiple snapshot versions to protect user data against encryption-based locker viruses. Besides, the NAS can serve as a home media hub supporting Plex for media streaming and 4K (H.264) real-time transcoding. The AI-powered QuMagie app streamlines photo management by automatically organizing AI AIbums.
The new QNAP TS-230 NAS will be a good storage solution for home users that will allow them to start a smart and fun lifestyle by integrating rich apps for storing, synchronizing, searching, and archiving files. But, like all other storage media they may also suffer from a crash due to human error which can lead to malfunction and cause a data loss. Then, the proud owners of the QNAP TS-230 NAS will need to contact a reliable professional data recovery services provider. ACE Data Recovery team has wide experience in recovering data from failed NAS produced by different manufactures, including QNAP. ACEs use sophisticated software tools when handling current NAS appliances and are ready to help QNAP TS-230 NAS owners recover their critical data.