PNY announces XLR8 CS3140 NVMe Gen 4x4 M.2 SSD
July, 2022
PNY announces XLR8 CS3140 NVMe Gen 4x4 M.2 SSD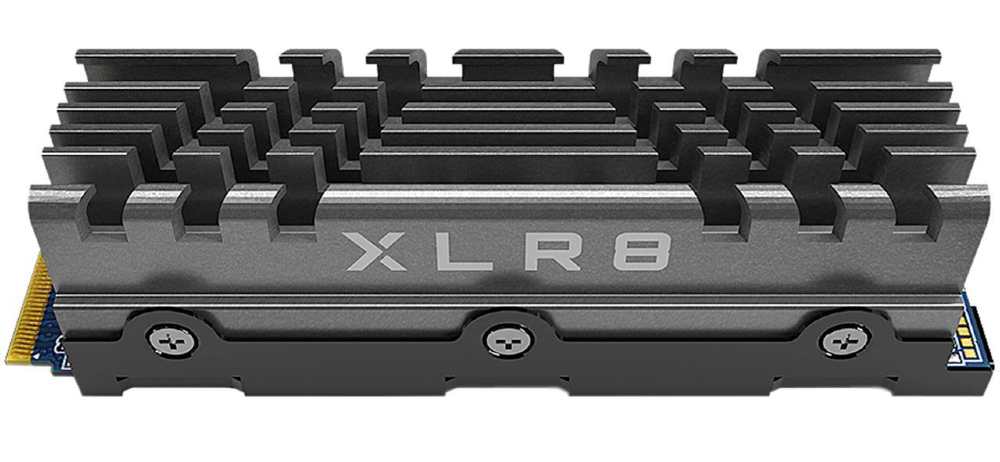 PNY has been known in particular for its flash-based products, but also for its memory and GPUs. The company's new XLR8 CS3140 SSD tops out at 7,500/6,850 MBps of sequential read/write throughput for the 2TB and larger models. The SSD is also flexible in that it has both a version with a heatsink and one without, and users can also use a separate PlayStation 5 heatsink for the latter. The PNY CS3140 is available in the 1TB, 2TB, and 4TB capacities. These all have a five-year warranty backed up by 700TBW, 1400TBW, and 3000TBW of write endurance, respectively.
The new 1TB XLR8 CS3140 model is a good starting capacity that offers high performance, but the 2TB model offers better peak performance because it is packed with more flash dies. Naturally, the 4TB is even more compelling if you're after more raw capacity. However, a basic primary PNY XLR8 CS3140 SSD drive is quite fine at 1TB, especially when coupled with strong hardware and a good SLC caching scheme. Performance tops out at 7,500/6,850 MBps of sequential read/write throughput for the 2TB and larger models.
The PNY XLR8 CS3140 is powered by a Phison PS5018-E18 controller and four 256GB packages of Micron 96-Layer 3D TLC NAND. The PNY XLR8 CS3140 SSD drive supports 256-bit AES encryption and offers a download for its PCIe SSD toolbox software for firmware updating on their site. This software also gives some basic information about the drive, such as SMART readings, and allows for secure erasing.
Based on proven technology in the Phison controller chipset and Micron NAND memory, the PNY XLR8 CS3140 SSDs are solid enough all-around performers, but they may also fall victim to logical and physical failures that lead to critical data inaccessibility. If that happens, the owners of the PNY XLR8 CS3140 SSD will need to contact a professional data recovery services provider to get their irreplaceable files back.
ACE Data Recovery team has extensive experience in recovering data from all types SSDs of all makes and models. ACE Data Recovery engineers are ready to help the PNY XLR8 CS3140 SSD owners with their data recovery needs.