PNY LX3030 M.2 NVMe SSD Lunched
December, 2021
PNY LX3030 M.2 NVMe SSD Lunched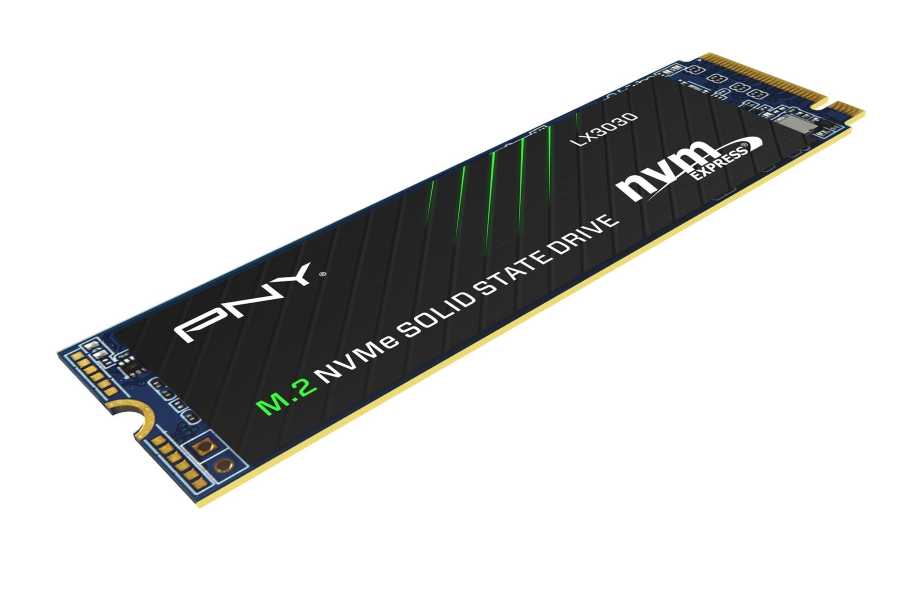 Standard-grade SSDs can serve the average PC user for years on end, but they typically can't handle the rigorous performance demands of plotting Chia. And PNY's LX3030 is built specifically with Chia plotting in mind. The LX3030 SSD provides both high-performance and enterprise-level endurance, which makes it a perfect pick for users who are starting or still building multi-petabyte Chia coin farms.
The PNY LX3030 M.2 NVMe SSD comes powered by Phison's PS5012-E12S SSD controller, and it is outfitted with Micron's 96-Layer QLC flash. But to handle the heavy workloads, the flash is programmed to function in SLC mode. The company uses 8TB of QLC flash as 2TB of usable SLC. This means that, unlike conventional consumer storage, the PNY LX3030 is closer to being an enterprise SSD because its write speeds won't degrade much at all, even with multiple terabytes of sustained write workloads. The LX3030 SSD's consistent performance could be very appealing to storage enthusiasts and Chia farmers, but the SSD is expensive and is a bit limited by its PCIe 3.0 interface compared to newer PCIe 4.0-equipped SSDs.
The PNY LX3030 SSD is available in 1TB and 2TB capacities and is rated for up to 3.2/2.4 GBps read/write, but it lacks random IOPS ratings. The company only backs the 1TB LX3030 SSD with a short two-year warranty but gives the 2TB model a lengthier five-year warranty. PNY rates the LX3030 SSD with two endurance ratings, too – one for Chia and one for anything else. If you use the LX3030 solely for Chia plotting, the company backs it for up to 54,000 TB of writes but only 20,000 TB for other workloads.
The PNY LX3030 M.2 NVMe SSDs also take advantage of an AI engine and Low-Density Parity-Check (LDPC) ECC to achieve their multi-petabyte endurance ratings and are best for hardcore Chia plotters. But no matter how good they're, the PNY LX3030 SSDs are also vulnerable that can make SSD critical data inaccessible.
Then the owners of the PNY LX3030 M.2 NVMe SSDs will need to contact a professional data recovery service provider to get their data back. ACE Data Recovery team has been providing quality data recovery services for more than 35 years and has an extensive experience in recovering data from all types of storage devices, including SSDs. ACEs will gladly help the PNY LX3030 SSD owners with their data recovery needs.