Phison E26 SSD: PCIe 5.0 SSDs Are Finally Here
February, 2023
Phison E26 SSD: PCIe 5.0 SSDs Are Finally Here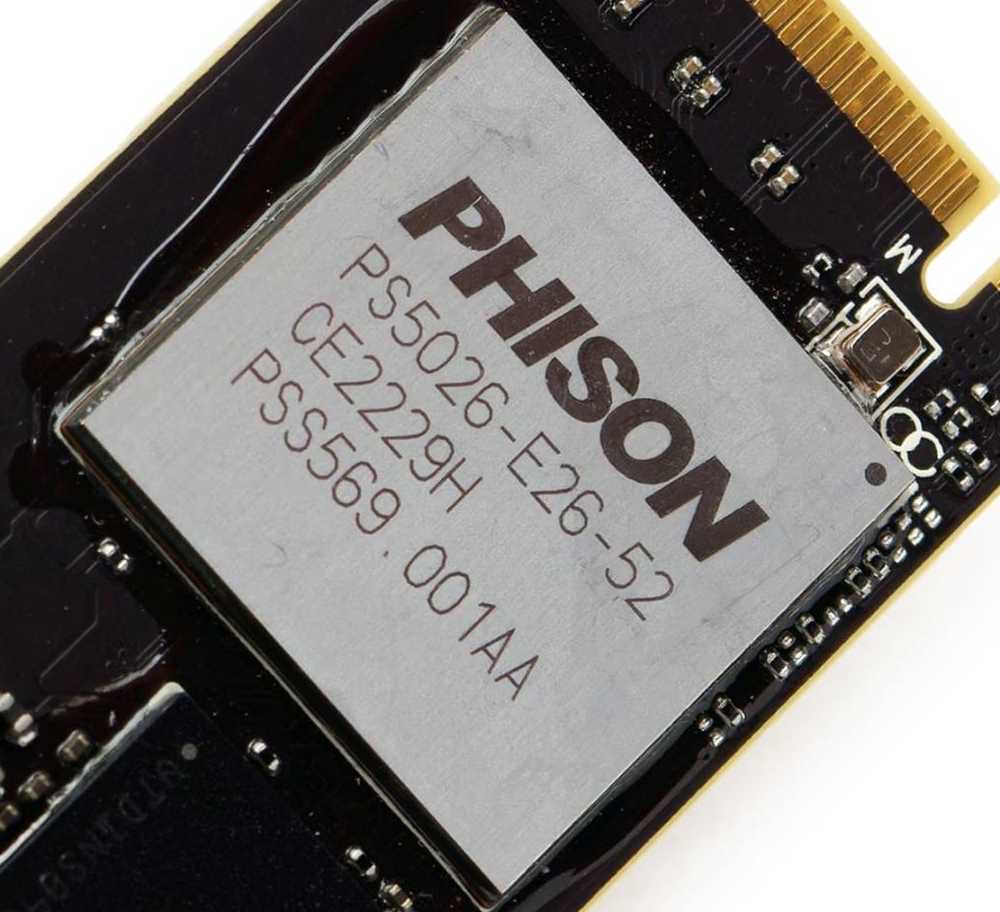 Phison is serious about bringing top-tier performance to consumers earlier than other controller manufacturers, so the fastest drives are around the corner since the Phison PS5026-E26 SSD controller will bring PCIe 5.0 performance to the masses in Q1 of this year. PCIe 5.0 drives can offer very high levels of sequential performance, but the newer controllers can also raise the IOPS bar for heavier workloads.
The Phison E26 controller is based on the enterprise E20 controller used in Phison's X1 SSD solution and it therefore has optional enterprise features not commonly available in client products. They include encryption, and also SR-IOV, ZNS, and up to 64 namespaces support. This is coupled with Phison's I/O+ Technology, which is designed for DirectStorage gaming.
The PS5026-E26 SSD drive is not a retail product, but a reference design for other manufacturers to use when building their own SSDs. According to the specifications provided by Phison, the Phison E26 ES (engineering sample) SSD is rated for up to 14,000/11,800MBps for sequential read and write and 1,500/2,000K IOPs for random read and write, both respectively. It is a PCIe 5.0 SSD so it is capable of almost double the sequential read performance of previous-generation, PCIe 4.0 SSDs that use the Phison E18 controller. Maximum IOPS has also increased significantly. As to the actual performance, it is dependent on the flash type, amount of flash, and the platform.
The Phison E26 SSD sample (ES) has an actively-cooled heatsink that is a necessity to keep high-performance drives from overheating. Underneath the heatsink, the Phison E26 controller is paired with a memory module, four NAND packages, and Phison's power management integrated circuit (PMIC). The E26's architecture is similar to Phison's previous controllers, utilizing a dual ARM Cortex-R5 design with triple-core CoXProcessors. The flash modules are labeled NV066 which is Micron's 232-layer TLC (B58R) that is running at an I/O speed of 1600 MT/s but is capable of 2000 and 2400 MT/s.
Since the Phison E26 is not a retail SSD, computer users won't be able to buy this drive in this exact form. Instead, consumers will be able to buy PCIe 5.0 SSD drives built with the PS5026-E26 controllers produced by other manufacturers. ACE Data Recovery team is looking forward to new high-end SSDs rcovery powered by the Phison PS5026-E26 PCIe 5.0 controller and ready to help their owners with their data recovery needs.