New OWC's Envoy Pro Mini – a Pocket-Sized SSD for All Computers
October, 2022
New OWC's Envoy Pro Mini – a Pocket-Sized SSD for All Computers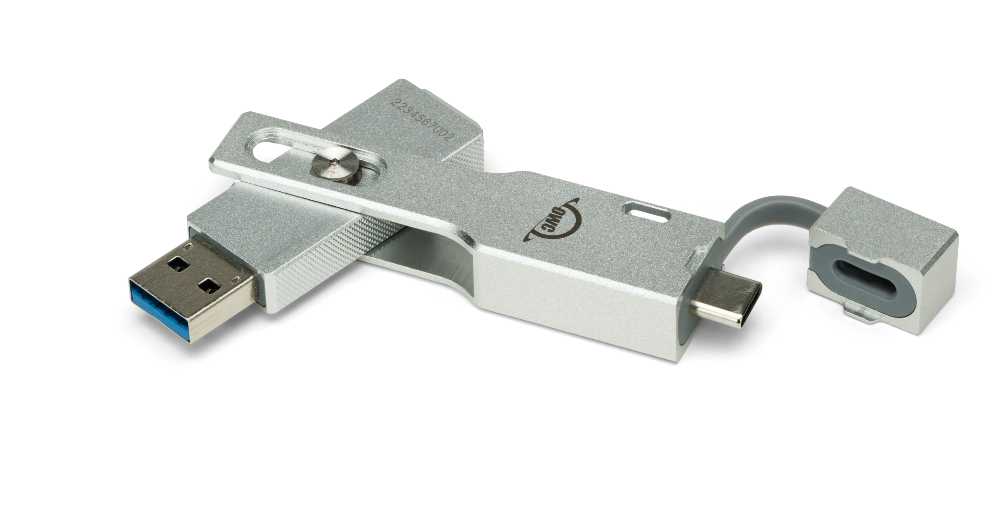 The new OWC Envoy Pro Mini is a handy solution for backing up your data because this external SSD can be used with a wide range of devices. It's a pocket-sized SSD, which means it's fast and can provide the performance you'd normally expect from a full-sized SATA drive. It's also good for storing all types of data.
The OWC Envoy Pro Mini SSD works with USB and Thunderbolt (USB-C) Apple Macs, PCs, iPads, Chromebooks, Android tablets, and Surface devices made over the last 15 years. Available in 250GB, 500GB, and 1TB capacities, the OWC Envoy Pro Mini SSD allows users access and transfer data with everything at up to 946MB/s real-world speed with Plug and Play ease.
As well as working as a regular data backup drive, the OWC Envoy Pro Mini SSD can be used to launch an OS and apps on a remote machine. The new SSD drive is good for backing up essential data like business presentations, a 24-track recording session, or even for playing a movie on a Smart TV.
Using the Envoy Pro Mini SSD in a mixed Mac and Windows PC environment is easy with the addition of OWC's MacDrive that is sold separately. This software runs in the background, so there is nothing to launch or learn. You just plug in the Envoy Pro Mini SSD and get instant-read access and full write access. MacDrive also offers powerful formatting and partitioning features and can be used to repair fundamental disk issues.
The OWC Envoy Mini SSDs come with a 3-year OWC Limited Warranty and are good for audio, photography, graphics, gaming, and general data storage/backup uses. But they are more vulnerable to some defects than typical HDDs are, including abrupt power loss, magnetic fields and electric charges that can cause failures and lead to data loss. Then the owners of the OWC Envoy Mini SSDs will need to contact a professional data recovery services provider to get their valuable files back.
ACE Data Recovery leads all competitors in its ability to recover SSD drives of all makes and models. ACE Data Recovery engineers are ready to help the OWC Envoy Mini SSD owners with their data recovery needs.