MSI Announces Spatium M480 HS NVMe SSD
September, 2021
MSI Announces Spatium M480 HS NVMe SSD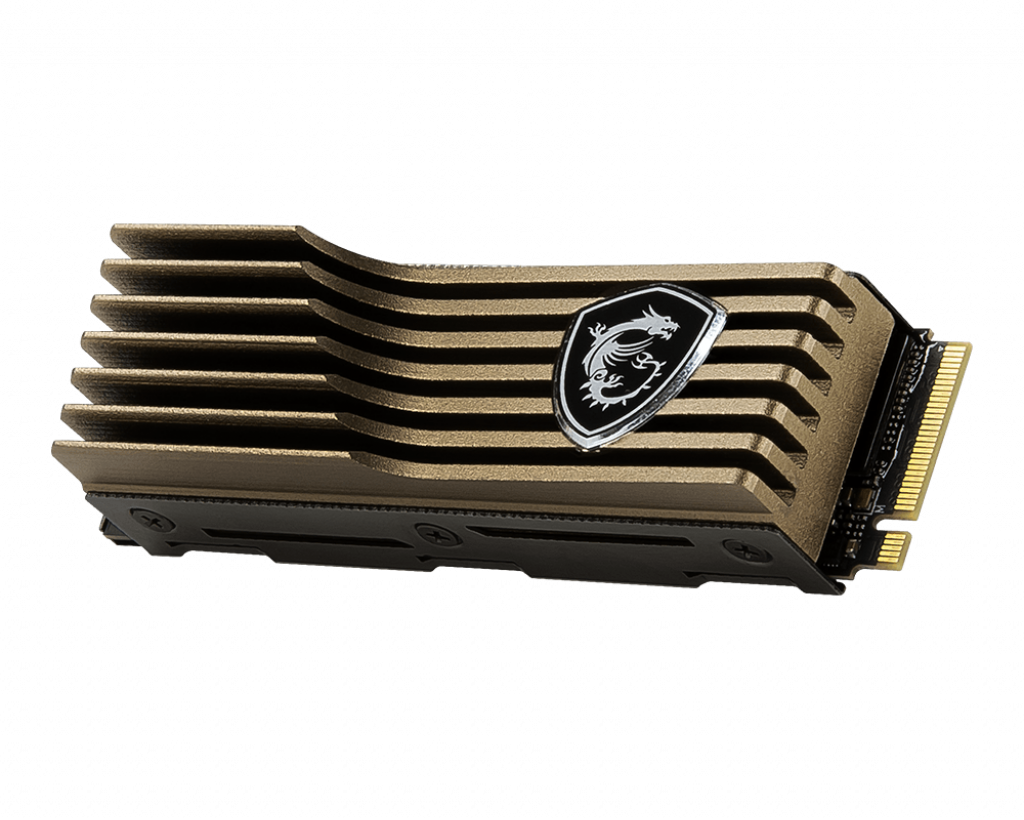 The MSI Spatium M480 is part of the latest MSI Spatium family. The Spatium M480 HS is a PCI Express 4.0-compatible M.2 solid-state drive that offers strong 4K read and write performance although it' s on the pricey side compared with similar products. The "HS" in the drive's name refers to its bronze-tinted, finned aluminum heatsink, although there is also the non-heatsink version (the MSI Spatium M480).
A four-lane PCI Express (PCIe) 4.0 drive, the M480 HS comes in the M.2 Type-2280 "gumstick" form factor common among today's internal SSDs. It employs the NVMe 1.4 protocol over the PCIe 4.0 bus, and features Phison's top-of-the-line E18 controller. The memory is based on Micron's 96-layer 3D triple-level-cell (TLC) NAND flash.
The durability ratings for the M480 HS SSD are 700TBW for the 1TB drive and 1,400TBW for the 2TB device. The M480 HS SSD's sequential read speed rating of 7,000MBps – coupled with a 6,800MBps write rating for the 2TB version and a 5,500MBps write rating for the 1TB model –puts it among the SSD speed elite. The random read speeds of these drives are up to 650K IOPS and the write is 700K IOPS.
The MSI M480 SSD drive lacks a full SSD management software suite, but it offers data security and error-correction capabilities including S.M.A.R.T., Trim, low-density parity check (LDPC) error-correction code, end-to-end data protection, and AES 256-bit hardware-based encryption.
The MSI Spatium M480 is a fast SSD that offers plenty of endurance, and comes with a 5-year warranty. But no matter how good they are, these SSD drives can also fall victim to physical and logical failures, making critical user files inaccessible. Then, the owners of the MSI Spatium M480 SSDs will need to contact a professional data recovery services provider to get their data back. ACE Data Recovery team has extensive experience in recovering data from all types of HDD and other storage media and is ready to help the MSI Spatium M480 SSD owners with their data recovery needs.