Kingston launches KC600 series SATA TLC SSDs
October, 2019
Kingston launches KC600 series SATA TLC SSDs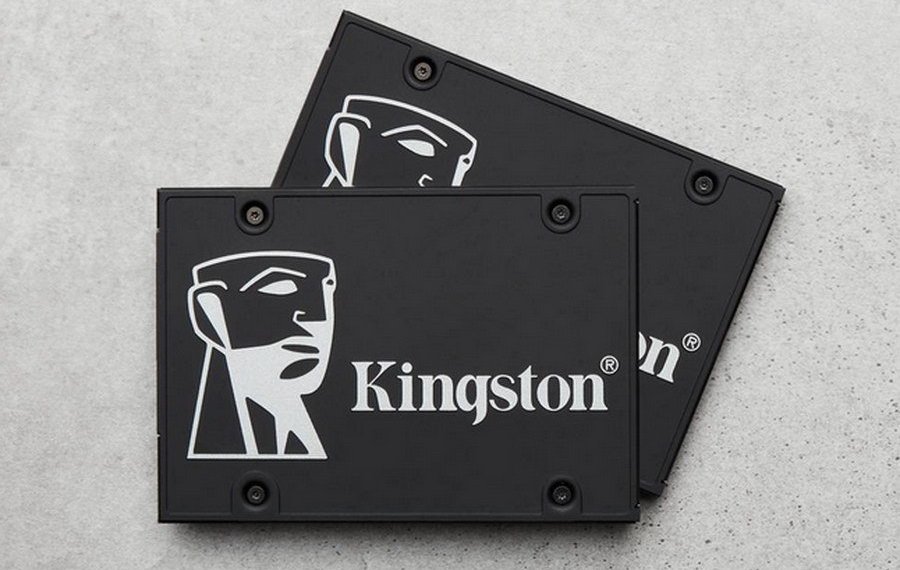 Kingston has just announced the KC600 series of 2.5-inch SSDs to replace the last generation KC400 series. The new model will come with an updated SM2259 controller and XTS-AES 256-bit encryption compared to the Phison 3110 controller on the KC400.
The company says KC600 is optimized for functional system responsiveness with incredible boot, loading and transfer times. It supports a full-security suite that includes AES-XTS 256-bit hardware-based encryption, TCG Opal 2.0 and eDrive, allowing users to protect and secure their data. The Kingston KC600 will be available in 4 capacities – 256GB, 512GB, 1TB, and 2TB. The SSD drives use the latest 3D TLC NAND technology and have read/write speeds up to 550/520MB/s, respectively.
All of the drives sport the same random read and write performance, up to 90,000 IOPS and 80,000 IOPs, respectively. They are offered as both stand-alone SSDs or as a part of a bundle kit which provides everything needed for an easy desktop or notebook upgrade installation. The upgrade kit also includes an enclosure, cloning software, and cables to make it easy for customers to install the Kingston KC600 SSD.
Kingston's new KC600 SSDs might be a good replacement for ageing high-capacity HDDs. But although they have no moving parts, the new Kingston SSDs are vulnerable to some defects like electric charges, magnetic fields, and abrupt power loss. Besides, like all SSDs, they have a limited number of writing cycles so the ability to write on them will eventually wear out which may lead to a data loss. Then their owners will need to contact a professional data recovery service to get their irreplaceable data back.
ACE Data Recovery makes the best choice when you need to recover data from different types of storage media. Data recovery from encrypted SSDs is a complex process but ACE Data Recovery team is able to extract the AES encryption key from the drives to get access to the locked data. The company's SSD data recovery process meets the manufacturer's requirements. ACEs can successfully recover data from SSDs made by different manufacturers, including Kingston and will gladly help the KC600 SSD owners with their data recovery needs.