Intel Optane Memory H20 Launched
June, 2021
Intel Optane Memory H20 Launched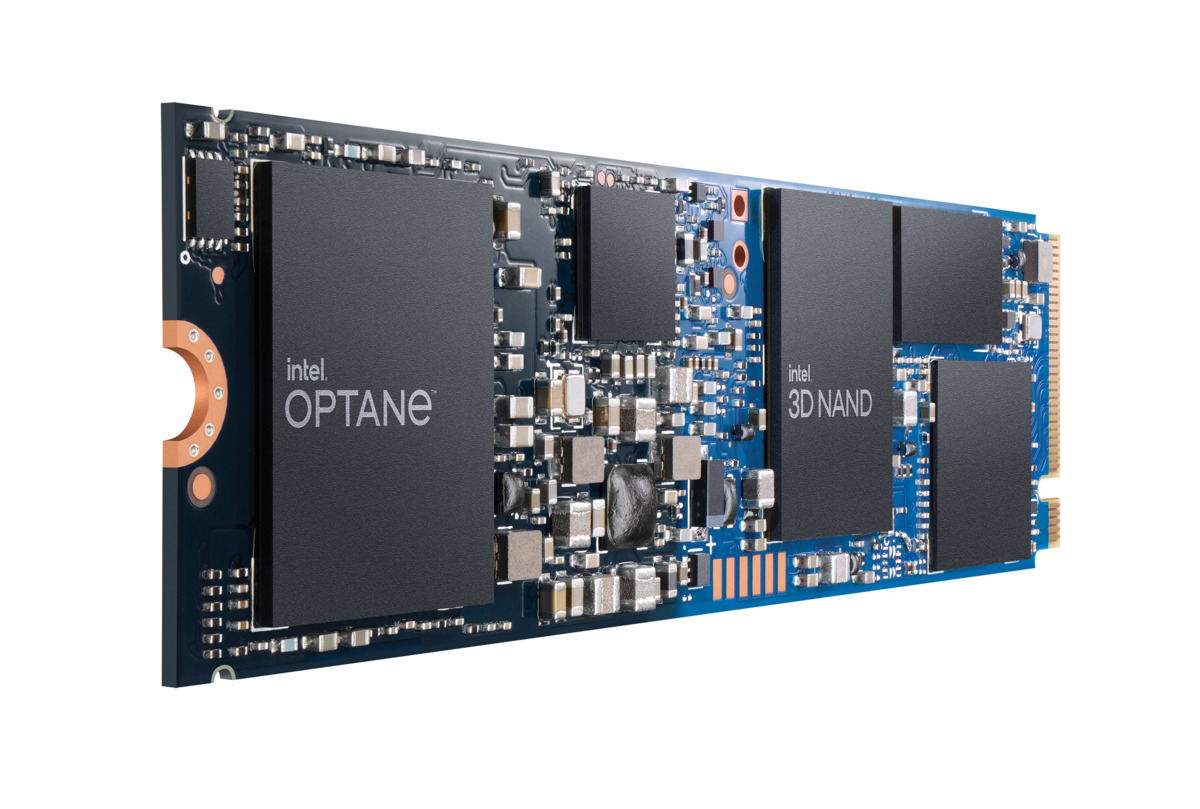 Intel Optane Memory H20 M.2 NVMe SSD blends the company's latest QLC flash with Optane Memory to provide fast performance for most client workloads. It is designed for notebooks and mobile devices and delivers higher performance without the higher cost. The Intel H20 offers up to 1TB of QLC and up to 32GB of Optane and targets such areas as office productivity, content creation, and gaming experience.
Intel H20 SSD is an OEM-only-oriented product, so it will not be purchasable in online stores. It is a clever blend of innovation and technology, bringing improvements over the Optane Memory H10, a dual-controlled, hybrid SSD. The H20 is essentially a portion of Optane Memory in front of a 670P QLC-SSD. Such a combination allows Optane to leverage its low latency and high performance at low queue depth workloads with mixed random read/write speeds with QLC's low cost and smaller footprint.
The H20 comes in limited capacities of just 512GB and 1TB and features an upgraded Intel Optane Memory Media and NAND controller. Pyrite 2.0 Security is also a new addition to the hybrid solution. The new Intel's Optane Memory H20 M.2 NVMe SSD comes with tight hardware requirements. The H20 is only compatible with 11th-Gen Intel Core series processors and Intel 500-series chipsets or newer. Also, users will need Windows and Intel's RST Driver 18.1 or newer.
The Intel Optane Memory H20 SSD is capable of potential sequential read and write speeds of up to 3,300MB/s and 2,100MB/s, respectively. This is a significant increase over the H10's quoted 2,400MB/s read and 1,800MB/s write. Random 4K performance (queue depth one) is quoted at a potential 65,000 IOPS read and 40,000 IOPS write by Intel, which is another significant leap over the H10's 32,000 IOPS read and 30,000 IOPS write.
The Intel Optane Memory H20 offers end-users the same capacity and performance of a standard SSD but at a lower price tag. Intel's Rapid Storage Technology (RST) automatically does all the caching of data in the background without any user intervention, so consumers won't have to worry about managing the drive.
The Intel Optane Memory H20 M.2 NVMe SSD provides a nice blend of performance and affordability and fills the gap between low-cost QLC and midrange-performance TLC SSDs. The Optane Memory H20 is planned to start shipping in new systems starting in June.