Intel launches fastest Optane SSD, 144-layer QLC NAND SSDs
February, 2021
Intel launches fastest Optane SSD, 144-layer QLC NAND SSDs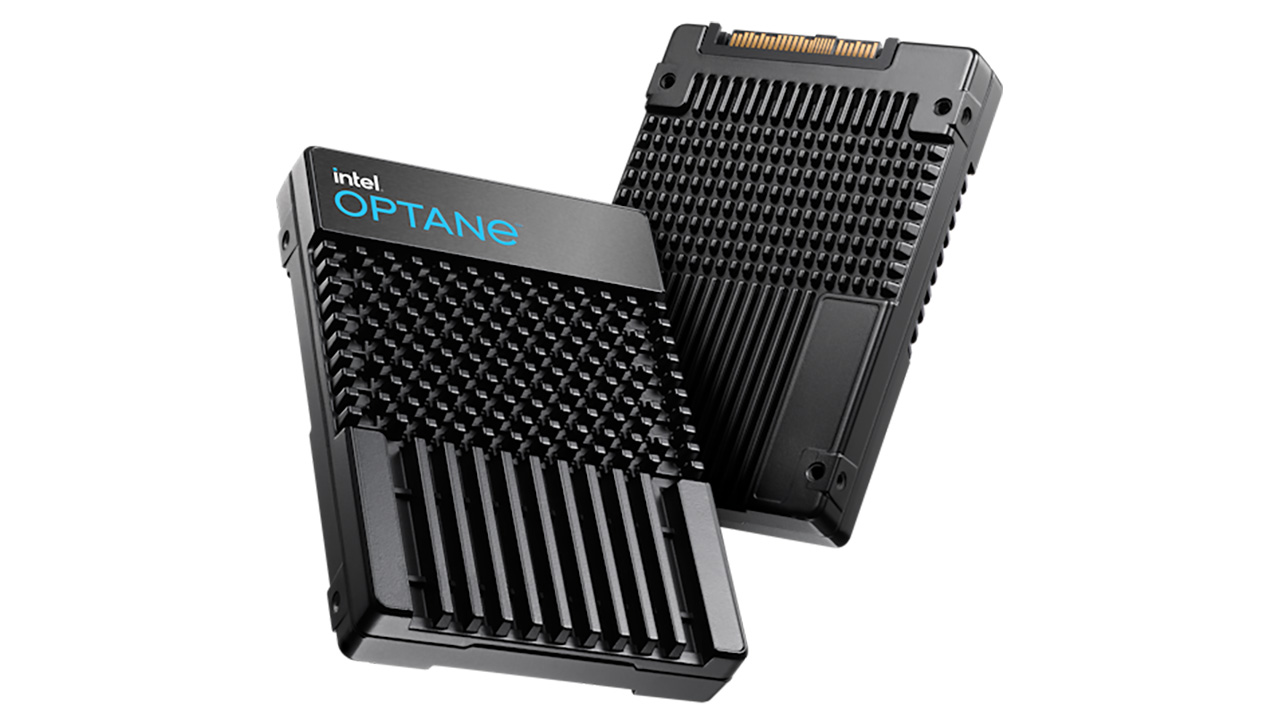 Intel launches its new P5800X that can be the "world's fastest data center SSD" and dense 144-layer QLC NAND SSDs offering up to 30.72 TB of capacity as part of the latest update to its memory and storage roadmap.
The Optane P5800X is the first Intel SSD that uses second-generation 3D XPoint memory technology. According to Intel, the new PCIe 4.0-based Optane SSD will boost random-read IOPS and sequential read-write bandwidth by 3x, improve quality of service (QoS) by 40%, and offer 67% higher endurance than its PCIe 3.0-supporting P4800X predecessor built on first-generation 3D XPoint.
Optane is the brand name that Intel uses for products built on 3D XPoint technology. It's a type of non-volatile phase change memory that it developed with Micron Technology to fill the performance gap between more expensive DRAM and less costly NAND flash. Intel claims that the Optane P5800X in a U.2 form factor could hit 4.6 million random-read IOPS, at a block size of 512 bytes, and latency of less than 6 μs based on a random 4 kilobyte transfer size in a test environment. P5800X capacity options range from 400 GB to 3.2 TB, and the Optane SSDs support 100 drive writes per day.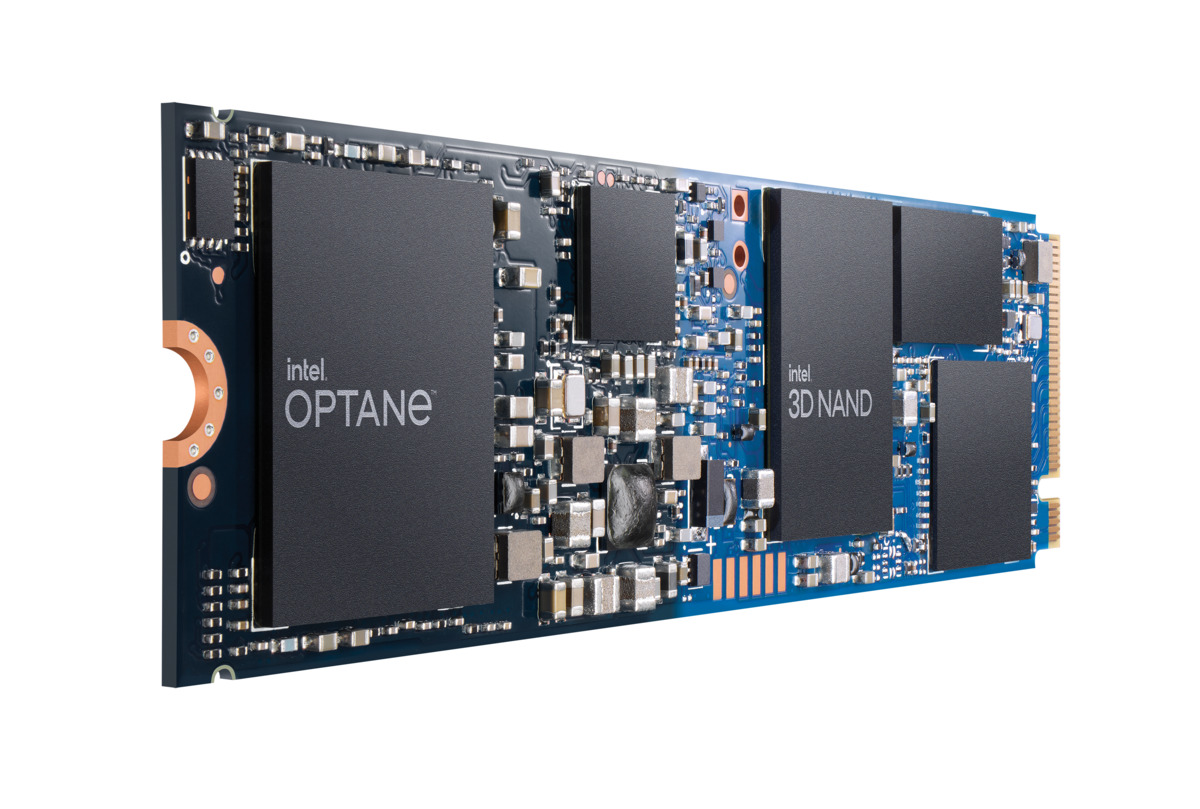 On the client front, Intel announced Optane Memory H20 SSD for thin notebooks and other space-constrained devices. It features performance and mainstream productivity for gaming and content creation. The PCIe 3.0-based M.2 SSD combines 32 GB of Optane memory and either 512 GB or 1 TB of flash storage.
Intel also announced three new SSDs featuring its 144-layer NAND flash memory. These are the SSD 670P, the D7-P5510 and the D5-P5316. The new 670p PCIe 3.0 client SSD uses 144-layer QLC 3D NAND SSD and targets mainstream gaming and content creation. The new D5-P5316 is a QLC SSD for data centers that is available in capacities of 15.36TB and 30.72TB in U.2 and E1.L form factors. Intel claimed the new SSDs also improve random read performance by more than 30% and improve endurance by 4x over its 96-layer QLC D5-P4326 predecessor.
The D7-P5510 is a triple-bit-cell (TLC) U.2 form factor PCIe 4.0 NAND SSD designed for cloud data center workloads with 3.84TB and 7.68TB capacities. The D7-P5510 SSD improves performance and lowers latency over the prior model and supports a dynamic multiple namespace to offer customers greater flexibility in multi-tenant and virtualized environments.
The new Intel SSDs will be good options for enterprise users, gamers, and content creators, but they may also fail just like all storage media, and their owners will need to contact a professional data recovery services provider to get their critical data back. ACE Data Recovery engineers can successfully recover data from all types of SSDs, and are ready to help the owners of new Intel SSDs with their data recovery needs.