Hewlett-Packard Announces HP EX900 Plus 1TB NVMe SSD
March, 2022
Hewlett-Packard Announces HP EX900 Plus 1TB NVMe SSD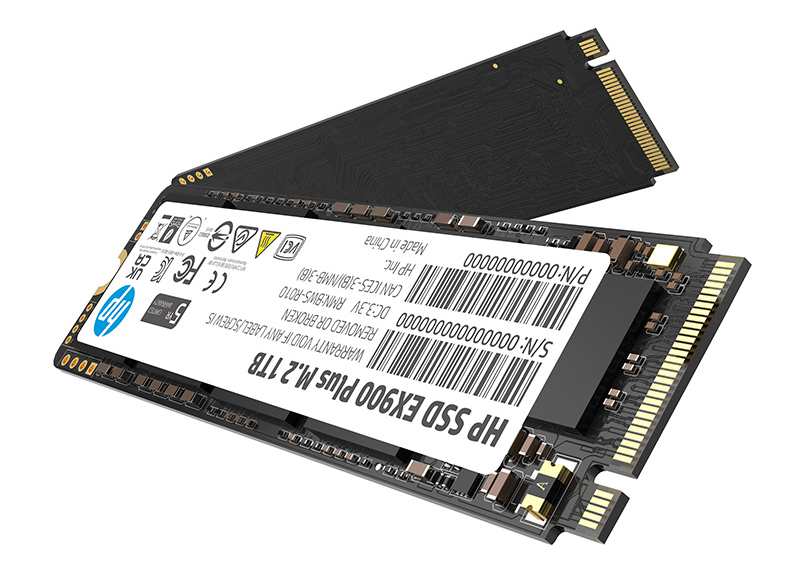 The Hewlett-Packard EX900 Plus SSD is designed with M.2 interface. It supports Intel and AMD next-generation platforms and is widely applicable to all mainstream desktop and laptop computers.
The HP EX900 Plus 1TB SSD comes in a single-sided M.2 2280 (80mm) form factor. The SSD drive is powered by the InnoGrit IG5216 controller, which is designed for DRAM-less operation and implements Host Memory Buffer (HMB) to offset the lack of a DRAM cache. The controller itself is rated for 3400 MB/s read and 3000 MB/s write. The EX900 Plus SSD appears to be equipped with Micron 64-layer TLC.
The Hewlett-Packard EX900 Plus line of SSDs are available in multiple capacity options – 128 GB, 256 GB, 512 GB, 1 TB and 2 TB. They are protected by a 5-year limited warranty and free technical support service.
As to the endurance specs, the drive offers only 400 TBW for the 1TB, which is definitely on the low end, but for a standard consumer use case scenario it should still be reasonable. As to the performance, the HP EX900 Plus 1TB NVMe SSD drive is relatively competitive with more expensive drives like the SK hynix Gold P31, the Inland Premium, and the Samsung 980. It's is a decent drive at a good price point that generally performs well.
Computer users can use the Hewlett-Packard EX900 Plus NVMe SSDs to store their large files and video games. But no matter how good they are, the HP EX900 Plus SSDs can fall victim to physical and logical failures, making critical user files inaccessible. Then the owners of HP EX900 Plus NVMe SSDs will need to contact a professional data recovery services provider to get their irreplaceable data back.
ACE Data Recovery has been providing high-quality data recovery services for more than 35 years. ACE Data Recovery engineers can successfully recover data from all types of hard drives, including SSDs of all makes and models. ACEs are ready to help the HP EX900 Plus NVMe SSD owners with their data recovery needs.